Xtacee Interview
– Xtacee's Movies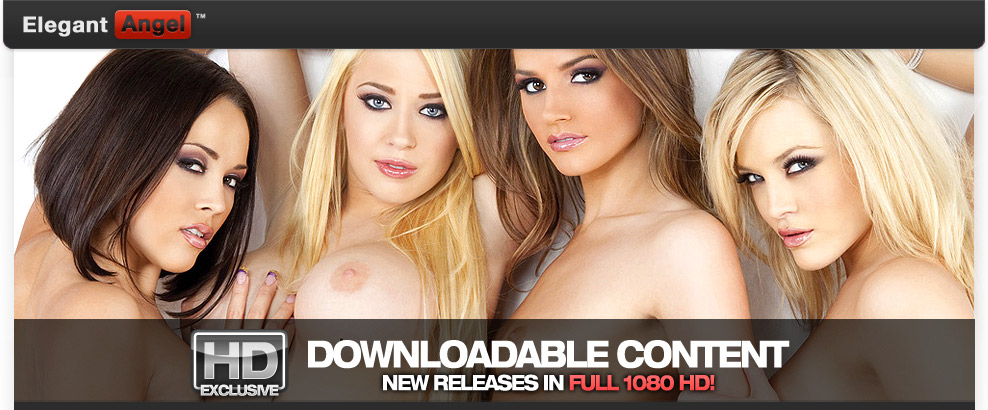 www.ElegantAngel.com

January 1999
We are here at CES, away from the crowd behind the Elegant Angel booth and it is my
pleasure to be able to sit down with hot porn star Xtacee. Thank you very much for taking
the time to talk to us.
Thank you for having me.
Before we get started, you do know the rules right?
Baby, I know the rules, but can you handle doing an interview that way?
I'll risk it, I hear they have medical staff on site.
All right there, hold on to this.
Well, don't I just love my job? How about we get started. Where were you born?
I was born in Inglewood, California.
Did you grow up in there?
Yeah, I grew up in California until I was about sixteen when moved to Las Vegas for two
years. Then I moved back to California.
When is your birthday?
My birthday is Valentine's day, February 14th.
Did you move back to LA to do movies?
I moved back because it was home. I had just graduated high school and wanted to go
home.
Do you like LA better than Vegas?
It's really hard to compare the two because they are so different, but I really
think there is a lot more happening in California. It's really slow in Vegas.
Plus you were a minor, so there isn't much you can do in Vegas. Now you can enjoy
it more.
Well, I'm not twenty one yet, I won't be until 2000.
Damn, you're a young one. Do the people you grew up with know what you're up
to?
Yeah they do.
And how are they with that?
The totally accept it. They love me for it.
Your family knows?
My family knows with the exception of an uncle or two.
How do they feel?
They don't necessarily love it, but they are my number one fans. They support me
in whatever I do and want me to be happy and successful. I thank God for that.
When did you do your first movie?
August of 97.
How did that happen?
I was walking down the street and a guy came up to me and told me that he had a friend
who did movies. He didn't want to say what it was, but he wanted me to call. I
couldn't help it, I was too curious. I had to know what he was talking about. So I
called and it was an agent in the adult
industry. We talked and he set up my first scene
with TT Boy.
Who directed that?
TT did.
How was it?
It was great. He made it a really comfortable situation. He brought me back to shoot
again the next day.
What was the name of that video?
The first one, and I don't care much for this title, was 'Black Street
Hookers" and the second was '18 and Naughty', which fit because I was eighteen.
And naughty?
Oh yeah, major naughty.
When you finished that first scene, did you know right away that this was what you
wanted to do?
I was just thinking about going out and spending that money. I had never had that much
money in my hand before.
What did you buy?
I went crazy. I bought shoes, I bought a wallet a watch, I gave some to my friends. It
was so much fun.
About how many movies have you done?
I would say around sixty films. I don't really keep up like I should, but
I've done about sixty.
Are there any that you are particularly proud of that the readers should look for?
Yes, definitely. Pretty much anything I have done for Elegant Angel. The stuff I have
done for Nicky Starks, 'Bomb Ass
Pussy' and 'Bomb Ass Pussy
2'. For
Dion, I did 'SMUT 9'.
So you work a lot for Elegant Angel?
Yes, they are my family, I love them.
Any directors
who you think really bring out the best in you?
Nicky Starks is the best. Me and Nick go way back. He was probably the third person I
shot for and we just hit it off. We've been tight ever since. I have much love for
Nick.
Any favorite males to work with?
Oh yeah. I love to work with Mark Anthony, Jake Steed and Mr. Marcus. I also enjoy
working with Vince Voyeur.
Those are all big guys and you're a little thing.
Hell yeah.
Got a little size thing going on there?
Yeah, there's a size thing going on. I love those guys. It's funny, because
usually I don't really like big, huge dicks, but they seem to know what to do with
theirs. There is nothing like a big dick
when the guy knows what to do.
Do you work with girls?
Yes I do.
Any favorites?
Yes there are. Monique, Supremacy, Crystal Knight. All the girls I have worked with, I
have enjoyed.
How tall are you?
I'm five four without these heels.
In the heels you're what? Six two?
In these heels, I'm playing in the NBA.
Measurements?
34D-28-34
And real?
Totally real. What are you asking me that for, you can see them for yourself,
don't they look real?
Of course they look real, but the readers don't have the view I have. Are you
going to stay implant free?
Oh yeah. I have no reason to get anything added. I think my boobs
are one of my best
features.
Do you watch yourself on film?
In the beginning I would. I used to watch them and show my friends, but no so much any
more. I am more fond of looking at the pictures and the interviews I do. I like watching
the interviews at the front of the scenes, because that's me, you know?
When you used to watch, what were you looking for?
What I could do to improve to make my films better, make the viewers more pleased.
Anything you can think of that you noticed back then that you have improved on now?
Just my overall stage presence. At first, I was not as expressive, but now I go on the
set and I know what to do. I know to stay open for the camera and I can do better scenes.
What are you general impressions of the business?
It's a lot of politics, I can tell you that. As far as the business as a whole, I
think my perceptions have changed. In the beginning I thought the industry was perfect.
Everything has flaws and I don't want to dwell on the bad things, but there are pros
and there are cons. It could be better, but it could be a lot worse too. I am just not a
big fan of politics.
If you could wave a magic wand and change one thing in the business, what would it be?
I would make it where there was no STD's at all. They would be something that was
never heard of. That way, we could all just have sex and not worry about anything.
Do you have any favorite thing to do on camera?
You know, I love to just be nutty. Like yell something out in the middle of the scene.
Like what?
I was doing a scene for Nick and I was riding Weed's dick. I just looking into the
camera and said "Can't nobody ride it like I ride it."
Is that true?
Oh now, you don't even want to find that out.
I don't?
No, I might ruin you for life.
Is there anything you won't do on camera?
I will not allow cum in my mouth, absolutely not. I haven't done anal yet, but
will. You can put cum anywhere, but not in my mouth. Can you imagine letting anyone cum in
your mouth?
I don't think I even want to try and imagine that.
See?
How does your on screen persona reflect of differ from your real life personality?
You know what, I'm always me, on or off camera. I think that is why I have the
fans I do, because they know I'm real all the time.
So, the guys at home watching you on film, that is how you would be in real life.
Well, sexually no. In my real life I am more giving. I would never give more of myself
to someone on camera than I would give to my boyfriend.
He gets that little extra.
Oh, he gets a lot extra. I've got a lot to give and he gets it.
Do you have a fan club?
Not yet, it's in the making and should be soon. Right now, people can write to me
at Elegant Angel, they will get it to me.
Do you do any dancing now.
I just started six months ago at a club in LA called Bob's Classy Lady.
So anyone in LA can come see you.
Yeah, it's in Van Nuys, come by and see me.
Any tattoos or body piercing?
I have two tattoos, three Japanese characters on my back that says "Bad Girl"
and I have little kitty cat prints on my stomach going down to the kitty cat. The only
piercings I have are in my ears.
Any plans for more?
Yeah. My mom has my name tattooed on her chest. I don't like just writing so I
think I am going to get a little title band around my arm with her name. Because she is my
girl. My number one fan. I love you mom.
What are your career goals?
I want to be a veterinarian.
So do movies for a while, then go to school?
I am going to school now. I have to always be doing something.
How long do you think you want to stay in?
I can't even answer that. I take everything in my life on a day to day basis.
Something might happen tomorrow that totally changes my outlook.
What are your outside interests?
I love spending time with my family and friends. I am very much a homebody. I love to
have them over and cook dinner and just spend time with the people I love. I love long
drives through the mountain, but there isn't anything I won't try once.
Is there anyone you haven't worked with but want to?
Yes! Sean Michaels.
You've never worked with Sean?
I've worked for him, but never with him. If he's reading this, let's go,
time to hook up.
Do you think it has hurt or helped you being black in this business?
That is a really interesting question and I am really glad you asked me that. In a lot
of ways, it is a downfall, and only because I think that is the way the world is. You
wouldn't expect it to just not exist in this industry, but I think that more and more I am
becoming accepted and looked upon as just Xtacee and not a black girl. I really hope that
one day that it doesn't matter. I think if you have the talent and the skills, have
the look and can play the part, it shouldn't matter what your nationality is.
Hopefully it will start helping me. I think it already has. I am the only black girl
signing for Elegant Angel at this show, so that is a good thing. Maybe that's a step.
Is there is anything else you want to add?
Just keep supporting me and I will bring you guys more fun more sex, more pleasure and
keep watching. I love you guys.
Thank you very much.
Thank you honey, now can I have my top back?