BUTTWOMAN IZ BELLA
MOVING TYPE: Gonzo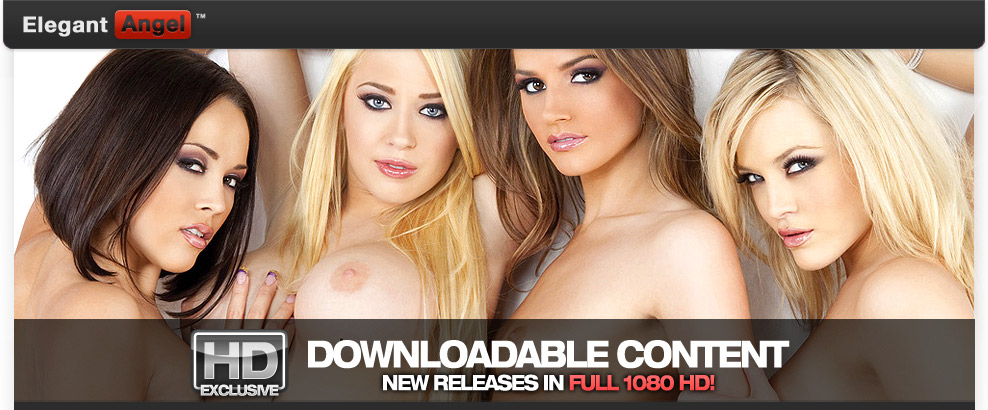 www.ElegantAngel.com
125 Mins
Elegant Angel
www.ElegantAngel.com
DIRECTOR: Patrick Collins
THEMES: Anal Sex, Great Asses, Euro-BabesCONDOMS: None Noted20018/01STARS: Belladonna, Anastasia, Michel, Frederice, Pavla, Isabella, Pamela Kilman, Nacho Vidal, Toni Ribas, George Uhl, Kevin Long, Boby, Franco Roccaforte, John Slovak REVIEW:
I know I just reviewed this movie on video about two weeks ago, but there are two good reasons for me to do it again on DVD so quickly. First, I've had a lot of people writing in lately to tell me that they only watch DVD and I didn't want those people to miss the movie. The second reason is much more selfish. I just wanted to watch it again, it's that good. Many of you know that Belladonna is taking on a big task in taking the title of Buttwoman. Tianna, Tiffany Mynx and Charlene Aspen have all held the title before her and have given us some great movies along the way. That said, I guess I should mention that I haven't been all that impressed with Bella in other movies. She has a nice body, but all of her tats, especially the huge one on her left breast really bug me. (I've suggested in the past that some of the ink money would have been better spent fixing the big gap in her front teeth.) There are two things she has that allow her to hold the title of BWoman. First, an ass that is just freaking perfect and the second I will address when I wrap things up in a couple of hours.
For now, we're going to join Bella in Europe for some hand held, female led, gonzo goodness. Bella has some car trouble while driving through the countryside. No worries, she grabs her camera and heads off to find a phone. Very nice eye candy/tease footage as she strolls around in her tight black shorts. Blonde Anastasia invites her to use the phone. Seeing the camera, she naturally is willing to pose. Bella is just about to move in and make her do more than pose when Nacho and another fellow enter. Since neither is blind they quickly figure that what this little veggie sandwich needs is some meat. Both guys and Bella work on Anastasia together, passing the camera as they feast on her bountiful breast flesh. There is a lot of ass play on Bella as the guys admire her fine cheeks with fingers and tongues as she works to keep them both happy with her mouth. Not to be forgotten, Anastasia turns in a very fine fuck scene, but just get out done by the enthusiastic Bella. In the past, it wasn't mandatory for Buttwoman to actually take cock up the ass, but Bella does so with utter joy. I love the shots of her with her feet back behind the ears, giving us a perfect shot of the action. Taking both guys, Bella gets DP'ed and takes a big load on her face. Anastasia kisses her, getting a taste of the juice as well.
Bella has an all male casting call, but is told that there is to be no nudity. (Yeah, that will last.) The room clears and she starts to shot the first guy. Not satisfied with his face, she has him strip from the waist up then moves in to suck his cock. There is some great POV blowjob action when she lets him hold the camera. (Unlike past Buttwoman movies, the BWoman cam stuff is not done in black and white. This is a HUGE plus for this movie.) The same interview process takes place for all three guys, but none of them get to pop. They all come in and give her all the cock she can handle. They stand her up so she can bend over to suck one cock while another guy bones her from the back. (Which allows puts her outstanding ass and legs into full view.) Once again Bella proves that her reign as Buttwoman will include plenty of anal action. A guy in her ass isn't enough however, and they have to fill both holes to keep her happy. After fucking her twat and tush all three guys get to shoot right into her mouth. This scene is a keeper and highlight reel material to be sure. Things take a potentially bad turn for Bella when she picks up Michel and Frederice. The two hitchhikers pull a knife and try to rob her. Ever the capitalist, she offers them money in exchange for some on screen sex. Sure, carjacking is easier, but this is porn and the girls are really, really horny. Replacing the knife with some toys, Bella shoots and leads the girls through a very toy heavy and rather hot veggie three way. (I'm not that into lesbian stuff, so this was a good time to cool down a bit after the first two scenes.) Her model friends show up again later, this time with a blonde babe in tow. Can they use her in a movie as well? Of course she can. Pavla is very pretty and the kind of girl any guy would love to bone. Bella makes sure she can handle chicks before turning the guys loose on her young body. As they work their way up into her holes, Bella instructs the guys to fill her ass as a final test. While they do that, Buttwoman makes her own holes available to the very lucky guys. Pavla manages a DP and takes a good load, but Bella ends up wearing two, once again taking center stage at crunch time. The final scene takes place in a private swing club. Reminding me a lot of some of the Private finales, we move around a room full of very good looking men and women as they fuck each other silly. Bella is still the star, though the camera has a hard time staying on any one shot for very long. I guess that's the downside to having so much hot action going on at once. Other than Bella, the one standout in this fine orgy is a busty blonde who takes on a nice black cock. In the end though, Bella won't leave until every guy in the room has shoot on her face. (I wonder if she has that rule when granting interviews?) Obviously, I'm impressed as hell with this movie. On DVD, the picture is even better, so if you missed it on video, grab it right up. Bella didn't start out as a personal favorite, but her enthusiasm, nastiness and incredible ass has won me over. In case some of you missed it, the second factor (Beyond her butt) that won me over is her energy. She approaches every scene as if making cocks explode were here mission in life. It's no wonder Patrick Collins was so impressed by this girl. The sex is well shot, with the POV stuff really pushing this over into the realm of superior gonzo material. I never thought I would say this, but I really hope to see Bella in another Buttwoman movie very soon.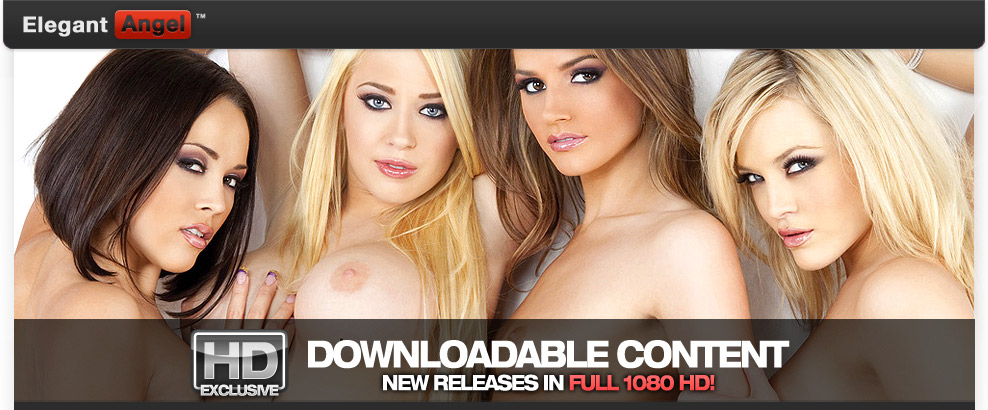 www.ElegantAngel.com