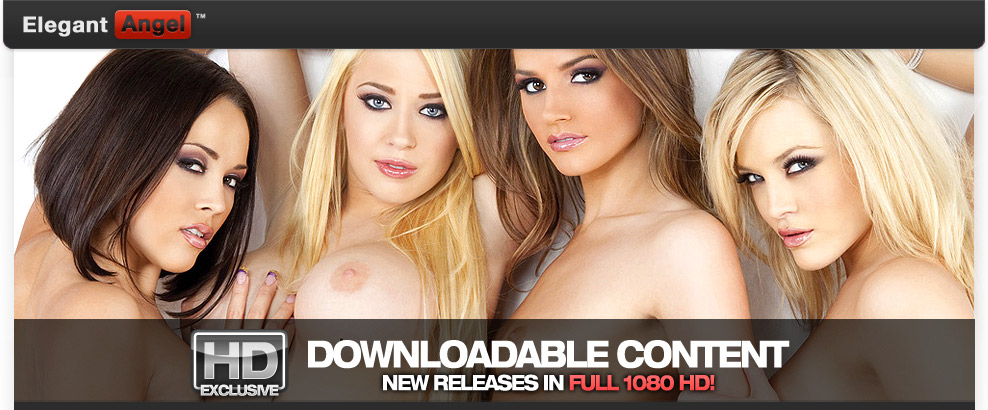 www.ElegantAngel.com
OVERALL RATING: 6-
108 Mins
DIRECTOR: Dale Jordan
Elegant Angel
TEMES: New Girls
CONDOMS: None Noted
2001
8/01
STARS: Kianna, Angela, Sienna, Jenna Davis, Starla Fox
REVIEW:
So now it's Dale Jordan's turn to take a shot at a youth oriented video. The title is pretty cute, so hopefully the movie will live up to it. Now we'll just have to see if these low mileage babes have what it takes to make it in the big bad world of porn. I do have to wonder though. Before the credits are over, I've already begun to question if this is a young woman tape or maybe a near virgin adventure. Not all of these women looks particularly young, so maybe it's a newish thing we're going for.
Jenna Davis is a pretty fresh looking blonde with a prominent nose, a few tattoos and just enough nervous energy as the applies her makeup to be charming. She says she has a husband and a boyfriend but neither of them know that she's about to get it on in front of the camera. As she does her interview, Jenna is changing into a short plaid skirt and cute top. I have to say, she really does look inviting in that outfit. Once Tyce is done interviewing her, he crawls in between her legs and starts licking. The best thing about this babe is her lovely little rack. Those pert nipples just beg to be sucked. Her pussy looks good as well, even with the jewelry. Tyce goes right into her, pushing a thigh back against her chin and really digging that juicy twat. By the time she gets around to sucking dick, his cock is all covered with her juices. That doesn't slow Jenna down though, she cleans herself off that cock and keeps on sucking just for fun. As they fuck, you can see one reason why Jenna keeps her outfit at least partially on. She's really tatted up and has her whole back done with something. Once the sex really gets going, her clothes come off and you try and take in all that ink or you can enjoy her pretty little tits and energetic fucking.
Starla Fox is an eighteen year old who actually looks like she could be Jenna's sister. She is shy at first, but shows off her body which thankfully is natural and not all inked up. Pat Myne comes in and gives that young taco a taste. Starla actually looks older than eighteen, but that could just be her makeup. Her body is not bad and that round ass looks ready to be popped. Her head is pretty low energy, but she gets very loud with a cock in her shaved slit. It's got plenty of noise, but only moderate heat. Both she and Pat seem to be mostly going through the motions. I give her credit for taking a facial well, even keeping her eyes open as it nearly blasts her dead on.
Kianna is a decent looking girl who looks Asian, but is actually a busty Canadian stripper. She is half Chinese with big DSL (Dick Sucking Lips, which are good on chicks, but bad on guys named Ed.) and huge tits. I like the tease footage as the plays with the guy behind the camera, teasing him and getting us in the mood as well. When she has stripped all the way down, Tyce comes in and starts licking away, making her cry out for cock. He takes advantage of her flexibility, pushing her legs apart for a quick fuck. After dropping his first load on her face, Tyce goes right back into that twat, banging away like there's no tomorrow. When she gets on top, Kianna turns the tables a bit, actually choking Tyce while she drops those big buns down on his lap. Of all the girls so far, she seems to love fucking the most and happily hops off his cock to taste herself. After a high energy fuck, he shoots another load on her face.
When Sienna opens her scene, she talks about being in Filthy First Timers. Oops, someone changed the title on us didn't they? Ha, she actually makes reference to her DSLs and as she gets naked I personally can't wait to see her use them. Kyle stone does some licking on her other lips first, juicing up the meaty pussy she's got down there. This dirty young thing settles in with her ass in the air and her face on the mattress. That leaves her exposed and ready for Kyle to fuck as hard as he can. Sienna has great energy and adds some sweet little sexy talk to make her scene even hotter. The pop shot isn't the best, but this is still a hot scene.
Angela is a raven haired Russian babe with a thick accent and very pretty eyes. After she gets all wet in the bathtub, Tyce joins her and runs his hands all over her post-child boobs. She gets into his lap and rides his cock for a while. I really liked this girl's face, but her performance is a bit flat. Not the best way to close a movie.
These are apparently scenes that were shot in part of the Filthy First Timers line. I don't know if that series has been shelved, or if these just ended up here because they were extras. Regardless, there are some good and some not so good scenes on hand. Jenna Davis has too many tats, but knows how to fuck. I really liked Sienna and Kianna as well. This isn't a perfect movie and most of the girls look at least somewhat used, but it has it's moments.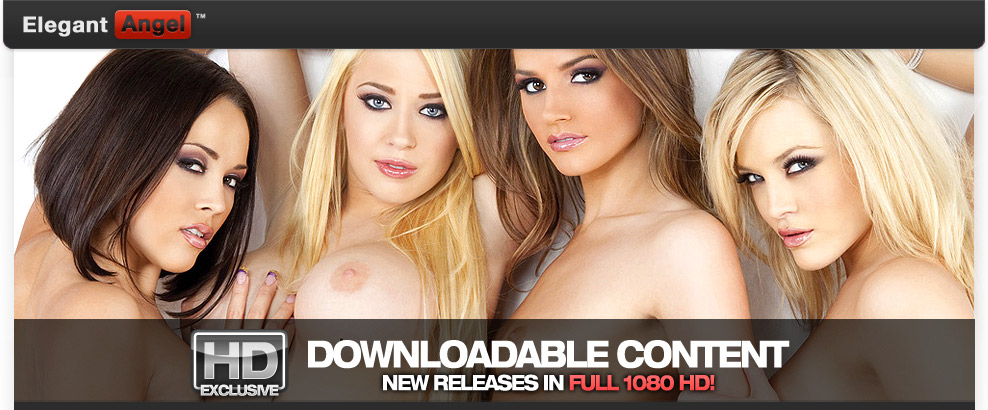 www.ElegantAngel.com
BARELY USED