New Director At Evil Angel: Richard Mann Hardcore Pornographer's Debut Already A Hit On EvilAngel.com
LOS ANGELES, July 10, 2023 —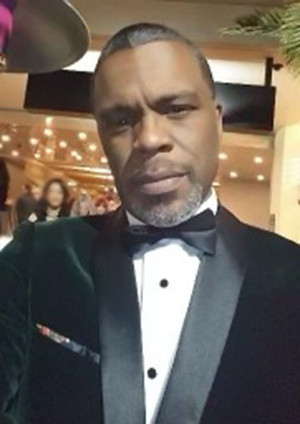 Evil Angel has announced the arrival of a new filmmaker. Accomplished performer/director Richard Mann will create and star in new content for the studio. His first production for Evil, "Rebel Rhyder Anal Red Riding Hood," made an Independence Day Weekend debut on EvilAngel.com, and it's already a hit on the site. A trailer for the new anal scene, featuring the freaky title star and Richard, is at EvilAngelVideo.com.
"This scene is special to me," comments Richard, "in that it was made with Rebel, one of the best performers and human beings I have ever met. She matches my energy and gives me the freedom to give the best that I have. It is an honor to have her in the first scene I release through Evil Angel."
As "Rebel Rhyder Anal Red Riding Hood" starts, hot blonde Rebel ventures out at night in a red "riding hood" with fishnets and heels. She encounters big, bad Richard, who delivers a furious anal drilling that leaves Rebel gaping. Along the way, Rebel flaunts deepthroat talent and rim job lust. EvilAngel.com members have responded to the new scene, making it one of the site's top updates in terms of views, likes and favorites.
Mr. Mann talks about his approach: "I have always wanted the porn I make to be known for being real hardcore fucking made with performers that really love hardcore fucking, no faking, no fluff, just hardcore fucking." He adds, "I have been striving to be a director at Evil Angel for a long time. It's an honor to be part of the Evil family."
Looking ahead, Richard says, "Upcoming scenes are going to be all hardcore fucking. Scenes with mainstream chicks, with pro-am chicks… My focus is giving the fans exactly what they want. Look for nothing but the nastiest fuckin' known to Mann."
Richard came to Evil's attention in part due to his presence in scenes for studio filmmakers, including recent, major scenes for Jonni Darkko and classic scenes for Joey Silvera. Observes company founder John Stagliano, "Richard Mann is a real pervert who belongs at Evil."
Richard Mann's new "Rebel Rhyder Anal Red Riding Hood" is now live on EvilAngel.com, with more coming soon from the newest Evil Angel director.