5 Facts You Didn't Know About Using PPP Kit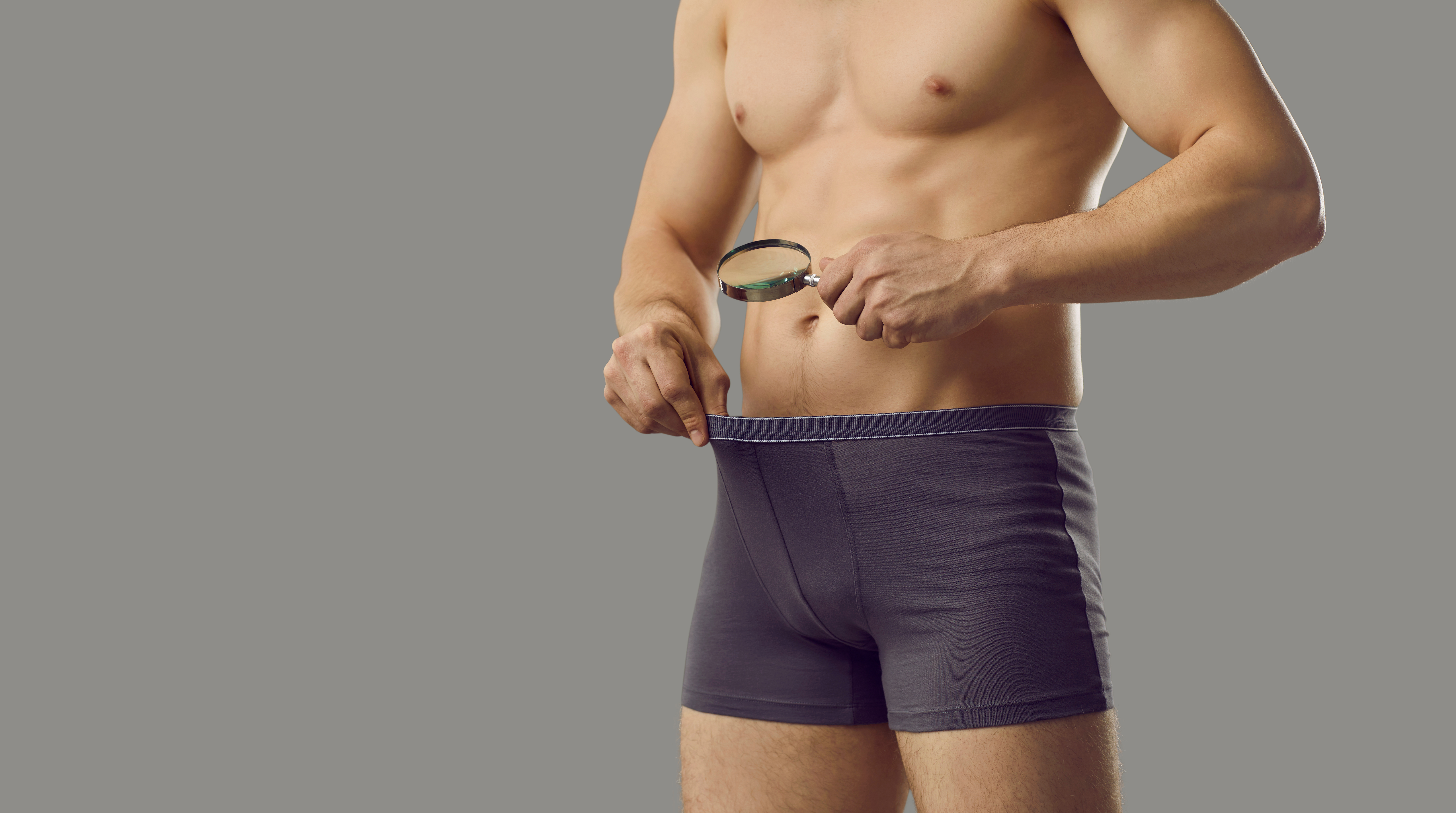 Fit man looks through magnifying glass in underpants at his private area. Shirtless attractive sexy guy in underwear briefs looking at crotch standing isolated on grey background. Penis size concept[/caption]Pearly penile papules or PPP are pimple-like bumps that appear around the tip of the penis. While they're not harmful or contagious, they can cause anxiety and stress to men with this condition since they can affect one's confidence in their intimate relationships. Therefore, going through laser treatments or surgery is always an option.
There are many methods to treat PPP. However, most treatments may cost hundreds of dollars and are not usually covered by health insurance. The best alternative is a PPP removal kit which you can use in the comfort of your home.
A PPP kit comprises an ionizer vaporizing the bumps from their core. It enables complete and safe removal by following the manufacturer's instructions. To know more about this home treatment, here are some facts:
1. Offers Same Results As Laser Or Surgery
Using a PPP kit is a safe alternative to expensive laser treatments and surgery. These kits are approved by dermatologists, which ensures their efficiency. Plus, you don't have to experience the hassle of going to a facility since you can easily do it at home.
Like other treatments, a PPP kit uses a vaporizer that targets the core of each bump. After healing, the results are similar to laser removal since it causes only minimal skin abrasion. Some manufacturers configure the electric ionizer to a low-temperature setting to lessen discomfort.
The kit also includes a numbing cream to apply before the removal. One may feel a slight tingle or discomfort in the area, but nothing too harsh. To avoid any accidents, it's best to follow the instructions provided in the kit strictly. Get more facts about the PPP kit you're planning to get since the inclusions, instructions, device configurations, and efficiency may vary. It's also best to read and see genuine reviews.
2. It's The Most Affordable Treatment
A PPP kit is the most affordable treatment for penile papule removal. For as low as USD$99, you can get the same results as expensive surgeries. It provides everything you need, including a numbing cream for pain-free removal.
While penile papules aren't a serious medical condition, the proper treatment for an affordable price should be accessible to anyone who needs it. A PPP kit is an excellent alternative that provides guaranteed results without breaking the bank. You can easily purchase one online to be delivered to your doorstep.
Getting rid of penile papules doesn't have to be expensive and complicated. A PPP kit provides an excellent solution to get your confidence back. It's a simple and affordable way to regain your sexual confidence.
3. Huge Improvements In One Session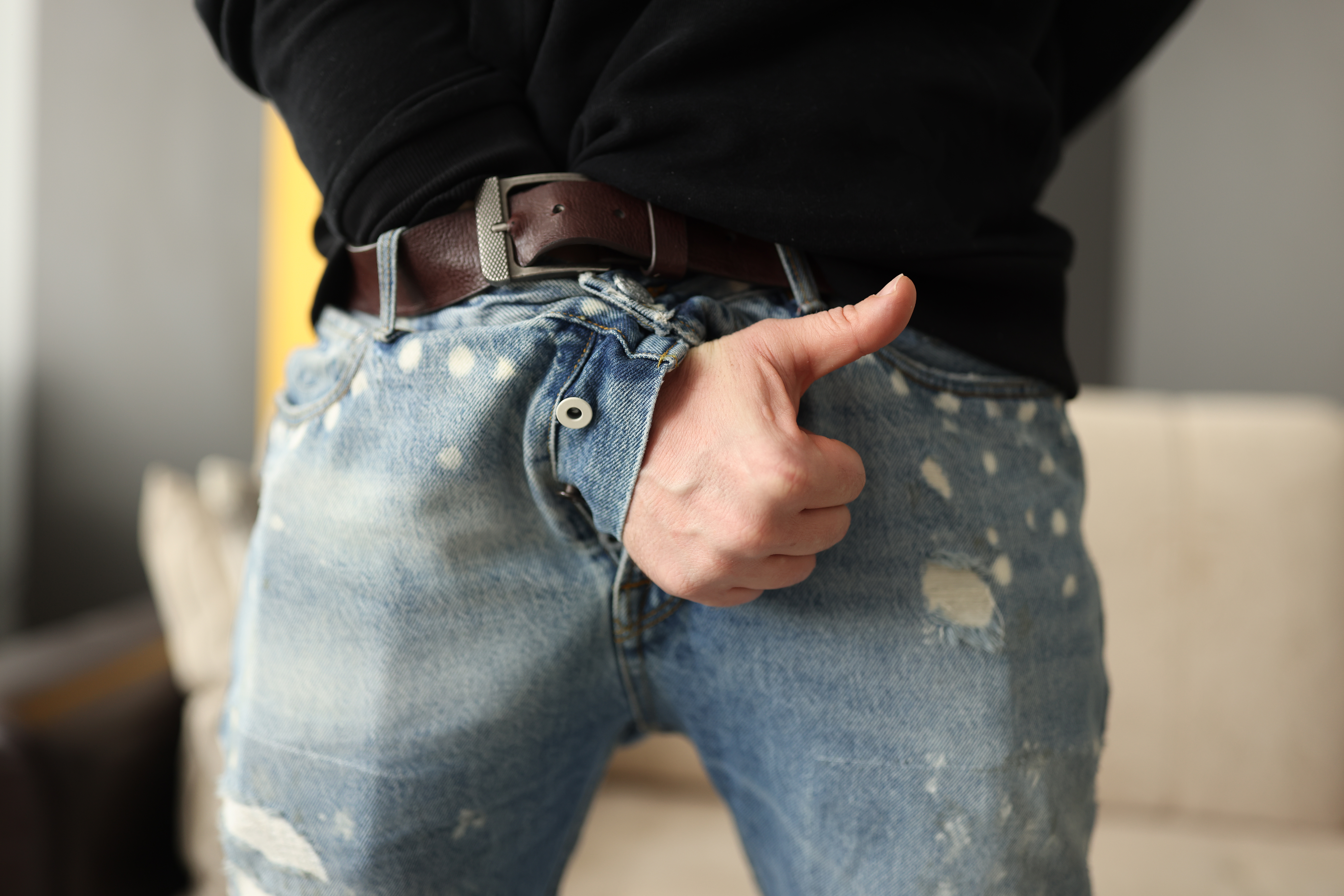 Male hand sticking out of fly of his jeans and showing thumb up close-up. Treatment of sexual dysfunction in men concept[/caption]
Using a PPP kit at home only costs less than a hundred, but provides the same results as a CO2 laser treatment that may cost about USD$1,000 to USD$3,000. It guarantees significant improvements in just one session, depending on the severity of the condition. In most cases, two sessions are enough to completely remove all unwanted bumps.
An electric ionizer is a highly-precise burner that vaporizes each papule from the core. It only causes a tiny skin abrasion from the device's needle, leaving no scars or marks after recovery. Most users report huge improvements or complete removal in just one session that lasts for only 10 minutes.
Aside from the usual pearly papules along the crown, A PPP kit can also remove Fordyce spots around the penis. You can see huge improvements after one session if you follow the instructions. If unsatisfied with the results, you can always do a second or third session to treat the missed and stubborn bumps.
4. Fast Recovery Time
Any PPP removal procedure requires recovery time, even laser treatments and surgery. The skin returns to normal in less than two weeks using a DIY PPP removal kit. It will look like the bumps were never there at all.
The ionizer only causes a tiny puncture on the bumps. There's no bleeding, cut, or skin lesion that would cause scars or discoloration. The affected areas can completely heal with proper care in as fast as ten days.
The recovery time heavily depends on the severity of the condition. It's also crucial to follow instructions and stay as calm as possible to avoid accidental punctures or wounds. Choosing a kit with a finely-tuned ionizer is also vital to prevent burns.
5. Minimal Risk Of Bacterial Infection
Invasive surgeries pose risks of bacterial infection. Even a tiny puncture on the skin can expose the area to microorganisms that may cause inflammation. Therefore, being careful during the PPP removal at home is highly crucial.
A PPP removal kit poses a minimal risk of bacterial infection. One kit includes alcohol pads for safe disinfection before and after the procedure. It removes sweat and moisture around the affected area that may harbor bacterial growth.
Conclusion
Using a PPP kit is one of the safest and most effective ways to treat penile papules at home. Instead of trying out other home remedies or going through expensive treatments, it's best to go straight to a tested and proven method.