ZUPKO FINISHES OPERA!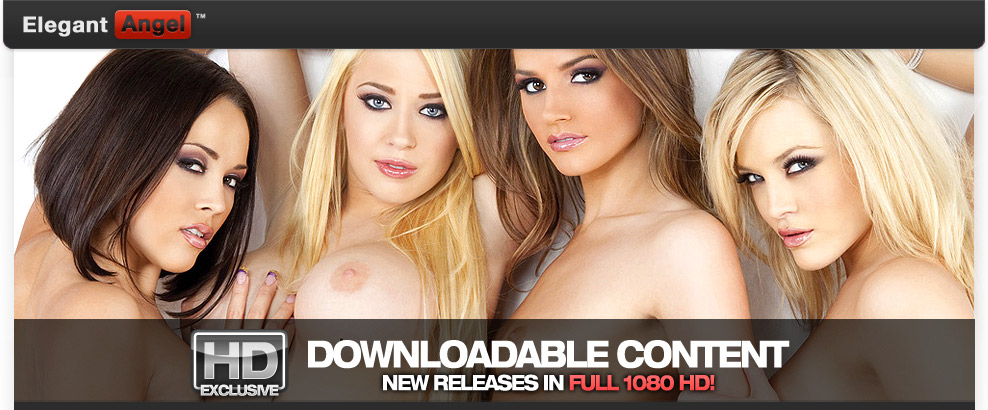 www.ElegantAngel.com
After nearly four months of isolation in what he describes as "porno hell" Elegant Angel director Thomas Zupko has finally finished his magnum opus OPERA, an existential morality play about an aspiring opera singer who descends into the depths of heroin addiction and betrayal.
"It's an incredible show, by far the most exciting thing I've ever done." Zupko says, "At times the story and visuals might be a little too dark and depressing to suit everyone's tastes, but the sex smokes."
OPERA stars the late-nineties anal queen Papillon in what is being billed as her "comeback performance." It also features real-life classically-trained opera singer Allen Rene who plays the lead of Puccini (a non-sex role) and did all the singing himself.
"It was great to be a part of this project." Rene says, "It's certainly different from the mainstream opera world, but at the same time the experience was not what I would have expected my first time on a porn set. Tom is amazing. He's truly this unique gifted artist. I was honored to be a part of it all."
OPERA was shot on three Panasonic 24P cameras with one on a crane. All of the dialogue is in Italian with English subtitles. Those who have seen it so far have called it one of the most "original, thought-provoking, and dick-stiffening" adult videos they have ever seen.
"The Katja Kassin/Tony Tedeschi scene is hot as fucking hell," Zupko says. "as is the Ashley Blue/Trent Tesoro coupling. But Papillon's performance is arguably one of the best fucking sex scenes I have ever shot. With the aid of a two foot red ribbon and the hard cocks of Mickey G and Brian Surewood, Papillon does twelve anal positions. I don't know if there's ever been twelve anal positions in a scene before. Man, it's a weird dichotomy though because it's shot so beautifully but the sex is so fucking hard and aggressive."
Both E.A. CEO Patrick Collins and General Manager Axel Braun were equally impressed with Zupko's finished product.
Collins: "I have never seen a director so obsessed with creating a masterpiece. I haven't been able to watch the movie yet because I was out of town when it was completed. But I got a call from Axel while I was away and he was so impressed he called me before the movie was half over to tell me it was the most innovative and creative thing he'd seen in porn…EVER! I'll be watching it this weekend and am looking forward to the experience."
Braun: "When Zupko showed me a few of the scenes I was absolutely amazed. No doubt, Zupko has a notorious reputation and at times can be one of the most difficult bi-polar people you'll ever deal with, but I can honestly say that he is one of the most underappreciated directors in the history of pornography. I am proud to have him as a part of this company."
"I owe thanks to everyone who participated in this project." Zupko explains, "It isn't my movie, it's all of ours. I put everything on the line for it: my heart, my soul, my passion, my ten-plus years of experience in the adult entertainment industry, even my own money. My only hope is that I have succeeded and everyone who watches it enjoys it. In many ways, in the making of this film, my own life became an 'opera.'"
Elegant promises a big promotional push on OPERA, including the release of a version that will be submitted to Independent Film Festivals.
"There's a lot of extra footage I have that can be cut into a justifiable independent film," Zupko says, "which I plan on piecing together in the next few months or so. Right now I just need to focus on coming back to the land of the living. Truth be told, people will either love or hate OPERA because at times it is so heavy-handed and so stretches and distorts the boundaries of generic porn expectation with its storyline, the way it was shot and edited, and even its sex, that some may actually turn against me for it. It is a very dangerous place to be. More than anything else, I want to thank Patrick Collins and Axel Braun from the bottom of my heart for having the balls and courage to allow me to make this kind of movie, which I believe anyway, is as close as you can get to cutting edge in this business without falling off the cliff."
OPERA is scheduled for a September 25th release.