NOTE: Thanks for reading everyone. Since Vanessa has so graciously opened the floor for questions, fire away. Hopefully we will be doing an interview soon, but in the meantime, if you have a question for this true legend of 90's porn, please comment below, email me at Rog@Rogreviews.com or hit me up on Twitter @rogertpipe
My Name is Vanessa Chase – And I'm Back (Sort of)
Has it really been 30 years? And have I really fallen out of touch with this crazy industry as much as it feels like?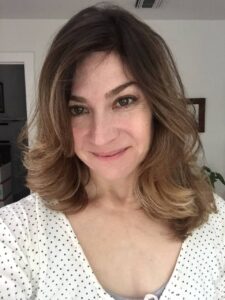 Spoiler alert: the answer to both questions is "yes". I thought it might be fun to share some of the things I've learned while dipping my toe back into the porn world, address a couple of Vanessa Chase "facts" I've recently read, share some of my new ventures – and definitely open the floor to questions from readers of RogReviews.com. Actually, this might be fun.
Social media, OnlyFans, a personal website – it's all brand new to me. I've been happily oblivious to how my "legacy" has (or has not) remained online since leaving it all behind in 1996. I definitely haven't been paying attention. But have been pleasantly surprised to see that, in addition to some mostly broken free galleries and all those "tube" sites, I'm still fondly remembered by fans on message boards, blogs and elsewhere. The response I've gotten on Twitter has been especially awesome and makes me want to just keep on going.
Before I waste anyone's time, I should be clear about what may be a big question on everyone's mind. This is a "semi" return. While I have no plans to return to hardcore or full-length movies, I have been creating new content on OnlyFans for several months now. While it's technically softcore – there's a lot of it, it's a consistent mix of photos and videos, I never upsell (which I'm told gets super annoying) and it gets pretty spicy at times. My hobbies and interests have kept me in good shape over those decades away and I'll never stop being an exhibitionist. But I'm also married with a career and family now. With all that out of the way…
While everyone likes a little extra money, and OF was definitely an early focus, I think my favorite part of this semi-return so far has actually been interacting with fans and getting in touch with a few old industry friends. Writing posts for the blog on my new website has been an unexpected plus and even cathartic at times (I think I found yet another hobby). It took ages, but as they say, "with age comes wisdom". And in my case, acceptance. This started as a pandemic remedy to cabin fever but has taken me to other places since. I'm happy with who I was in 1996, who I am now, and have found it healthy to embrace every era of Vanessa Chase.
Speaking of hobbies, I love to rollerblade daily and have spent the last 10 years practicing the martial art of Aikido (which I recently wrote a post about on IAmVanessaChase.com for anyone interested). But let's move on to some of those interesting rumors I've seen being tossed around. For goodness sake: I never moved to Brazil… but I think I know how that one got started. I took an extended holiday around the time I left the industry. I never married a Brazilian national or officially moved out of the San Gabriel Valley in favor of the Amazon. I also haven't died, obviously. While I'm sure there are others those seem to be the big ones.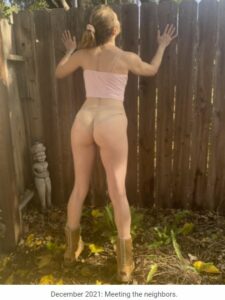 So – I'm back (to an extent) and this isn't all about dirty money. There are places fans can see new material and interact with me which aren't behind a subscription wall. Here's a few spots you can find me already, and I have plans for more surprises as well – which may even include cam shows, toy reviews, commentary on my 90s films and more. I invite you to reach out, yes it's really me, and can't wait to see where else this wacky web takes me.
• Vanessa Chase Twitter
• Vanessa Chase OnlyFans
• Vanessa Chase Website
Love,
Vanessa
Reader Question from Roq: Hey Rog, can you ask Vanessa if she stayed in touch with any other 90's porn girl or gotten in touch with any of her contemporaries and if she is able to share what they're up to, if they don't mind having their lives discussed publicly.
Vanessa: I didn't stay in touch with anyone (in the business) until recently. I've been interacting with a few of the 90's era girls behind the scenes.