Web Cam Girl Interview: Rachel Storms
Live web cam shows have become the fastest growing form of adult entertainment. Cam girls work from the privacy of their own home and perform shows for fans around the world. Coming the best aspects of strip clubs, adult movies and custom videos, performers give their fans exactly what they want. As such, Cam Girls are becoming stars in adult entertainment and I have decided to start a series of interviews with some of the hottest web cam models in the business.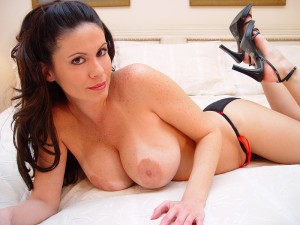 Rachel Storms is 32 year old busty brunette who comes to us on request from our last interview subject, Glitch Matrix. (Read Glitch's Interview here). A veteran web cam performer, Rachel can be seen on www.Streamate.com showing off her beauty and the sort of interpersonal skills that only come from being one of the top cam models for over a decade. It is easy to see why she is such a fan favorite and an inspiration to other cam models.
To see Rachel live, visit her at RachelsXXX on Streamate
Follow Rachel on Twitter RachelStormsXXX
Cam Girl Interview: Rachel Storms
1. How long have you been camming and how did get into it?
I have been camming since 2001. I had just got my first webcam and was on a chat site chatting and someone sent me a message saying "Do you know you can make money doing this?" SO, I messaged back asking how, the guy gave me the info and here I am still today.
Why camming and not adult movies or stripping?
Not adult movies because I want to be in charge at all times. I don't want to have to fuck someone that someone else wants me to. I also don't want to have to worry about STD's or all the other negative things I've heard of from that industry. Eeeks! Not stripping because I don't want to be on stage naked. I like being at home anonymously, safe!
You cam for Streamate, what is the best thing about camming for them?
They keep on top of the traffic! There's always a decent amount of guys flowing through so I can stay busy.
What is the most common request you get on cam?
Most common is mutual masturbation.
What is the strangest request you have ever gotten?
I can't say I have gotten one strangest request. There's a whole lot of strange requests that I get all the time! From incest, to peeing, to demeaning men so they can come! I don't do incest or peeing, but I do humiliation haha.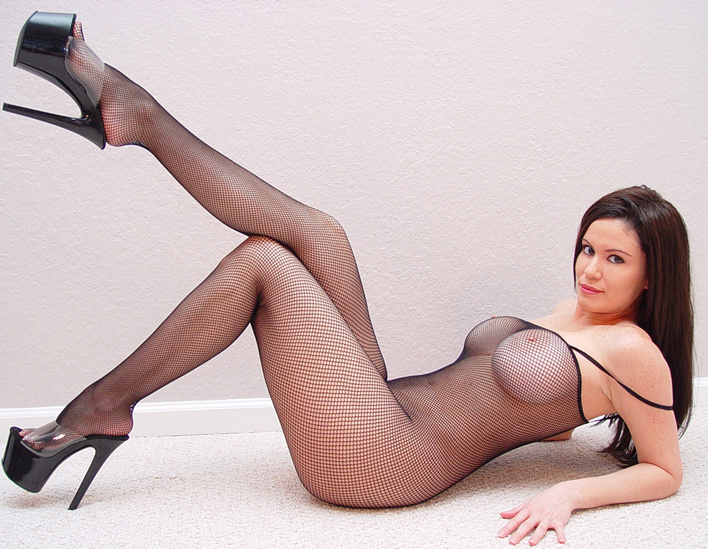 m> What is your favorite type of show to do?
My favorite type of show is when we both have fun. I really like it when we connect and both have a good time. Whether it be laughing from talking or coming together, or even by them doing everything just as I tell them to when I get into domination. I like good boys that listen.
Do you have any kinky fetishes that you wish more people would ask for on cam?
I personally don't have any fetishes. I do enjoy learning about fetishes though and helping people to get off to theirs. (Within reason of course, I don't cater to every fetish)
What is the one thing guys should never say to a cam girl?
"I don't have any money, could you just give me a free show for my birthday.?" It's about 16 million peoples birthdays every day. Can you imagine if we did that and the word got out? :-)
What is the funniest thing that has ever happened to you while live on Streamate?
Funniest thing, I was doing a gold show with my husband, doggy style. He pulled out really fast and air went up inside. I sat up and a queef came out. Some guy watching the show said "uh oh we got a fart monster!" We both died laughing and couldn't even properly finish the show. LOL
If you could play any character from literature, TV or Film in a XXX parody scene who would it be?
I love South Park. I'd love for there to be a real life South Park movie for me to play in. hahaha
What is your favorite technical feature on Streamate?
The block feature. Have to be able to shut up the twat waffles. :-)
If you could only watch one show on TV right now, what would it be?
South Park, it always cracks me up.
Review the last book you read in twenty words or less.
It was called "The Secret." I guess if I say more it won't be.
What is your geekiest guilty pleasure?
Learning HTML or reading PC mag.
Finish this sentence "My day is not complete without…."
Food.
What Store can you never get out of without spending money?
The Grocery store.
What is your favorite thing about being a cam model for Streamate?
Being my own boss. I have my website, I'm a Social Media manager for a corporation here in FL and I have a store. So I need to be able to make my own schedule etc.
Complete this sentence: To be a successful cam girl a model has to….
Be consistent and don't give up.
What is one question you've never been asked, but always wanted to answer.
I can't think of any questions that I haven't been asked. I love talking to the guys and getting to know them and I'm always completely open to answer any questions so they are always asking!
Finally, which model should I interview next?
Myhoneypotsjuicy! She's been a close friend of mine almost since I started camming! Life would not be the same without her! Check her out!
To see Rachel live, visit her at RachelsXXX on Streamate
Follow Rachel on Twitter RachelStormsXXX

www.FreeOnes.com: Free Ones, perhaps the best collection of galleries, video clips and other stuff on the web.