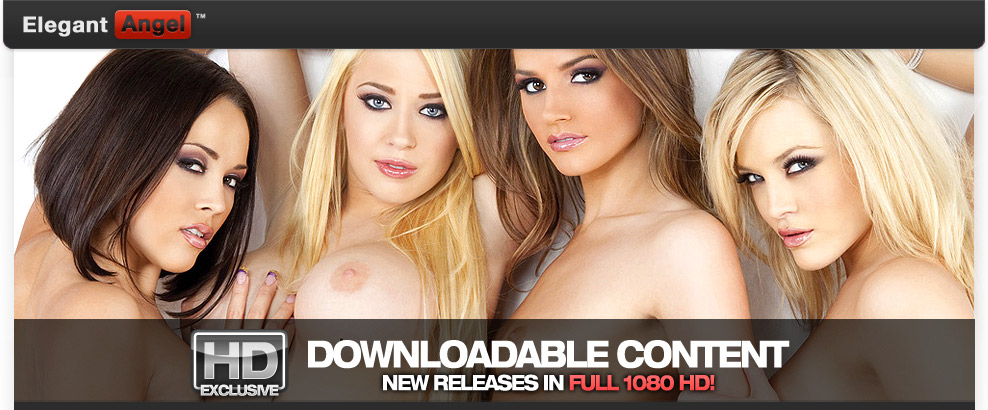 www.ElegantAngel.com
130 Mins
Elegant Angel
DIRECTOR:
THEMES: Oral Sex, Facials
CONDOMS: None
2001
1/98
STARS: Missy, Nico Treasures, Toni James, Nici Sterling, Sindee Coxx, Heather Lynn, Raylin, Kelly Bernard, Tyler, Deva Station, Brittany O'Neil, Jaguire, Terri Starr, Emily, Kacey, Riana
REVIEW:
One of the things I really enjoy about watching the older Dr. Fellatio movies on DVD is seeing how many women have come and gone in the world of porn. A lot of these chicks are still hanging on, some have made comebacks while others just sort of vanished. Which of these career paths is best probably depends on which woman you're talking about and who you're asking. At any rate is might give new viewers a chance to see some women he's never seen before and enjoy their work. It gives the rest of us a chance to go back and watch some hot chicks before they left us.
Brittany O'Neil also went around calling herself Busty Brittany. That much is certainly true. This blonde has some super huge cans, but her make up is just horrible here. She looks like a dude doing a Jill Kelly impersonation. Based on the bulging belly, I would say she's blowing Ron Jeremy and Brittany's humongous hooters do manage to dwarf Ron's long dong. However, it's just not pretty watching this overly made up chick squint her way through a pretty average knob shone. Unless you really, really dig pumped up tits, I would say pass on this first scene and get ready for better ones down the road.
Raylin is an odd looking girl with huge eyes that look half crazed. That might be a bit scary in a bar somewhere, but when she's deep throating a cock, it's actually a good thing. This woman can make short work of a hard prick, swallowing to the base and always keeping those peepers locked on the lens. Her scene is a huge step up in terms or oral energy and Raylin is much easier to watch, even managing a bit of tit fucking herself. There is a super tight shot while they are in 69 and Raylin seems to cum very hard while sucking cock. Very fucking hot shit. When she takes the load on her face, she rubs it in as if she is totally grateful for the cum.
Missy really got noticed for some stuff she did for Rob Black and Elegant Angel, so it's no shock to see her in this early Dr. F movie. With shiny black gloves on, she takes on a fat cock. She's got her sleepy eye look going as she strokes that thing into her mouth. Nice ball sucking and hand action mixed with her sweet mouth. It's easy to see how Missy became such a popular performer. She sucks great cock and takes a big load on her face perfectly.
Toni James is a girl who got popular rather quickly, vanished for a while and has recently come back to porn. (In an Elegant Angel movie actually.) With a really fresh face and pretty lips, Toni looks fantastic during the super tight footage. Some digital blurring is about the only thing that gets in the way here. She mostly uses her mouth with no hands, but is able to do some good jerking off when she wants to. More eye contact would be great, but this is a really nice looking blowjob capped off by a shot that gets her hair as sticky as her mouth.
Nico Treasures never really got as big as she should have, especially given her rather amazing deep throat skills. She's paired with Earl Slate in this scene and handles his thick stalk with no problems. The lighting could be a little better here, but the quality of the action is first rate. Nico even gets her tits involved for a bit of cleav fucking. Tasting his load, Nico finishes her scene in perfect oral slut style.
Nici Sterling always manages to lend a bit of class to her scenes. Even when she's being a filthy slag, Nici manages to act like an upper class tart who is just so horny she can't help herself. This attitude comes through in this scene as she looking into the camera as if searching for our approval. All the while, she is bathing that lucky cock with her long tongue and letting it tickle her tonsils. From her knees, Nici worships that cock until it explodes all over her face and then she dutifully cleans it up.
Sindee Coxx was nearing the end of her run as one of porn's more reliable fucks. Her eyes always remind me of Kaitlyn Ashley and her deep throat always manages to make any guy she works with happy as can be. She spits all over his cock and then slips it between her ever growing tits. I don't like the digital effects, but then again, I never do. Sindee ends up wearing a big load and that overshadows the stupid editing tricks.
Terri Starr is pretty much the opposite of Nici Sterling. She always manages to come off like a total trailer park slut. I realize that this is a backhanded compliment to most people, but to me, it's what makes Terri hot. You can just see her in cut offs and a little tank top, sucking guys off behind her mom's double wide. Don't ask me why, but I think that's sexy as hell. Her 69 in this scene is pretty intense and ends with another nicely captured facial shot. Like it or not, Terri is a party slut who knows how to get down and be a very nasty girl.
Emily, Tyler, Kacey, Deva Station, Riana, Heather Lynn, Kelly Bernard and Jaguire also appear in this one. What more can you say about Dr. F? If you like blowjobs, then you're probably familiar with this line already. There are some very good ones in this volume, more of them in fact, than bad ones, making this a good trip down memory lane.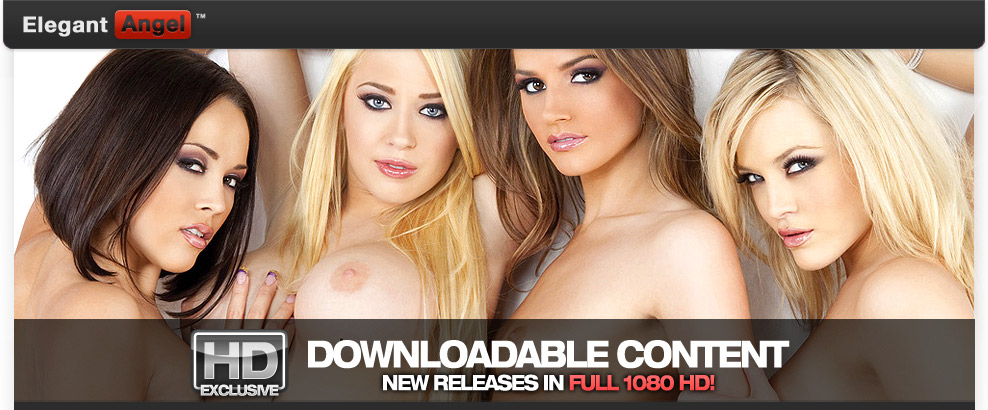 www.ElegantAngel.com
DR. FELLATIO #6