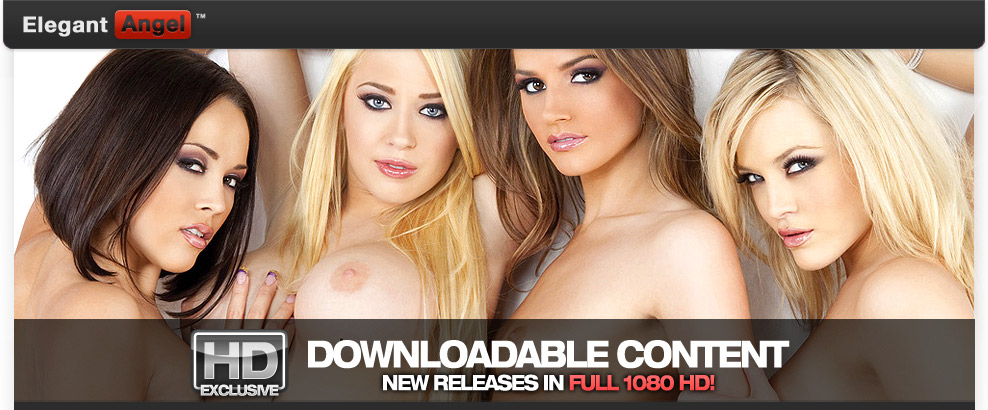 www.ElegantAngel.com
OVERALL RATING: 7-
105 Mins.
Extreme Associates
DIRECTOR: Slain Wayne/Layne Parker
THEMES: Blowjobs, Facials
CONDOMS: None
STARS: Kristen, Jewel Valmont, Miss Kitty, Leslie Renee, Elle, Nature Blossom, Pricilla Jane, Ashlyn Gere, Carrina, Mia Dumore, Kiyani, Gina Vice, Crystal, Anastasia Blue, Jade Marcella and Mariah.
REVIEW:
Extreme?s blowjob series is a lot like every other oral sex line on the market in that it depends nearly entirely on the cast. Unless a director totally fucks things up, then the difference between a good and bad blowjob movie is all about who?s doing the sucking. The guys who do the series for Extreme have changed, but they generally shoot the action well, but the quality of the girls is sometimes a little sketchy.
Kristen is up first and it?s always fun to see an ex-veggie girl getting busy with some hard cock. Check out the way she moves her whole body as her mouth goes up and down on this moderately sized member. For someone who was a total rug muncher, Kristen sure knows how to bob a knob. She looks great on her knees and takes it deep while still working in some good eye contact. There is a tad more drool than I usually like, but that?s just because she?s getting so anxious to take a load on her face. That?s just what she gets, a thick show onto and into her mouth. There is just something about this chick I really like.
Jewel Valmont gives us a little strip show before they bring in a dick for her to suck. She?s looking a little bottom heavy in this video, but the action is mostly focused on her face and that?s plenty nice to look at. Jewel sucks cock slowly, without the high energy of Kristen, but she must be getting the job done. She works a nice load out of Lucicano?s cock and onto her pretty face.
Miss Kitty says she thinks she has cat ways. What she definitely has is a big ole ass, titties to match and dark, smooth skin. She gives great eye contact as she slides her soft looking lips up and down a hard black cock. Even though she is not the prettiest girl in this movie, she does seem to have a firm grip on what it takes to be an on camera cocksucker. Eventually, the guy jerks off right onto her lips and studded tongue.
Leslie Renee is a blonde who already has a cock in her mouth when her scene starts. It?s kind of hard to even see what her face looks like. (Does any woman look bad with a dick in her mouth?) She does have big tits and takes quite a few inches into her mouth. It might have been nice to see this blonde get tit fucked a bit, but I guess once you?ve got it deep in her throat, why pull out. Leaning her head back, Leslie takes a nice load on her face. This one works for me.
Ex-Elegant Angel contract girl Elle takes her turn on the cream colored couch. This naturally busty babe is an expert cocksucker who knows who to use her tongue and gives a wicked, teasing grin. I got to interview this girl a while back and I can tell you that I was picturing her doing this very thing the whole time we were running tape. I like the way she slaps it against her tongue and then begs with her eyes for that hot, creamy load. When he pops on her face, Elle scoops it off and takes it into her mouth.
Nature Blossom is one of those new chicks I dig for some reason. She?s a cute little cock tease with great tits and a near felonious look in her eyes. This is the kind of girl who makes you wonder out loud just how she got so good at sucking cock so quickly. Her eye contact is really good, but you can tell when she?s concentrating hard because all of her attention goes right back to the dick in hand. Nature ends up with a lot of drool on those pretty little titties, but more importantly, she ends up with a big load of sticky spunk all over her little face. (Anyone else hear the words ?babysitter gone bad? when they see Nature getting sticky?)
Pricilla Jane is a brunette with a very fresh face and fantastic tits. This girl has a really nice look to her, not the usual porn slut thing going. Of course once her mouth is full of cock, she sucks it like a seasoned pro. I?m going to be adding this babe to my list of ones to watch. Most of the popshot ends up being spit out, but Pricilla rubs it all over her face. This one is pure dorm-slut fantasy.
Saving the big name for last, Ashlyn Gere steps up to the plate. She doesn?t just do the easy one on one blowjob. No, Ashlyn lines up four guys on the couch and starts making her way up the line. There is no way anyone can say she looks as good as she did a decade ago, (The fried hair, lip job and way too much tanning aren?t helping Ms. Gere, who still has very pretty features and a great bod.) Nice eye contact and hand action as she moves from cock to cock, sucking deep, stroking hard and getting her mouth full of balls on more than one occasion. Once she has warmed them all up, Ashlyn knees in the center of a four cock circle, sucking and stroking her way all the way around. Never one to shy away from hot cum, Ashlyn opens her mouth as the pops start raining down on her face. Four pops cover her face and tongue. Ashlyn?s energy and four shots of goo on her face make this one a lot of fun to watch.
Carrina, Mia Dumore, Kiyani, Gina Vice, Crystal, Anastasia Blue (Way too much of her drooling and choking act here.) Jade Marcella (Looking fucking stunning.) and Mariah lend their open mouths to this movie. For the most part, the action is well shot here, with some very nice faces on hand to take loads. Ashlyn Gere?s multi cock suck fest is among the best things she?s done since her comeback. I really like Kristen and Nature in this vid as well. As usual, there is some filler, but there is a lot more good than bad in this volume of Cocksmokers.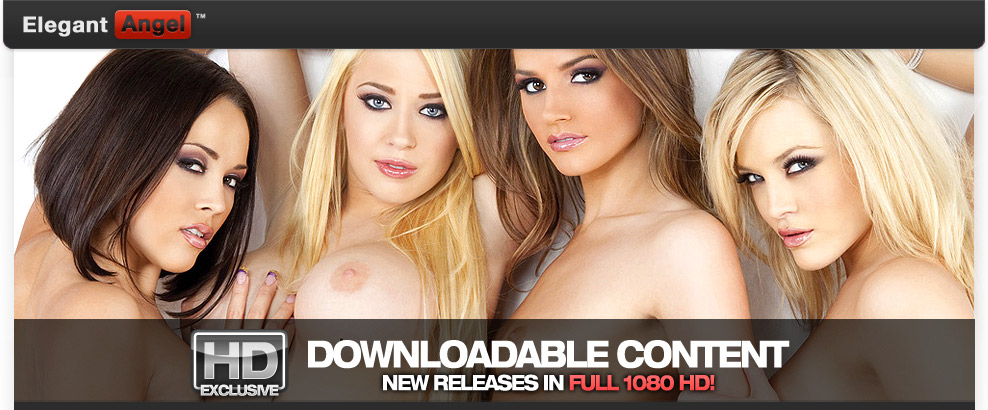 www.ElegantAngel.com
COCKSMOKERS 12