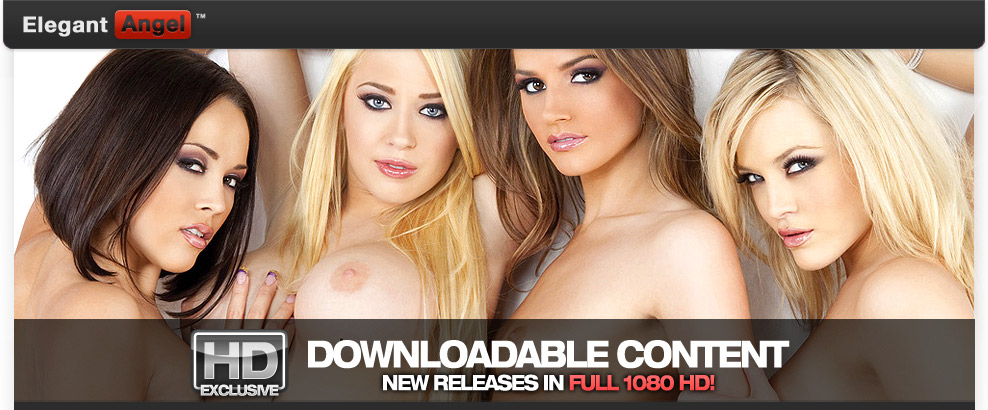 www.ElegantAngel.com
118 Mins.
Elegant Angel- 1997
DIR: Robert Black
STARS: Stephanie Swift
THEMES: Gang Bangs, Anal Sex, Facials, Dirty Talk.
OVERALL RATING: 8
REVIEW:
Talk about your mixed reactions. On the one hand, Stephanie Swift in a gang bang is a dream come true. On the other hand, why does the idea of Rob Black directing Steph in what she describes as the "filthiest" thing ever shot, sent chills up my spine. (Those of you sharpening your stabs at me and my Black bashing, keep in mind that I picked up this tape didn't I?)
I like the idea of a more personal approach to a gang bang, with Stephanie teasing and talking to the camera as a nice warm up for the action to come. It's also loads of fun to listen to Steph talk dirty while fingering her sweet pussy. Have to give Black a lot of credit for realizing that SHE is the star of the gang bang, and letting Stephanie take the lead in every way.
All decked out in a plaid skirt and cute glasses, Steph goes to work sucking cock. More of the talk to the camera action here, as she spouts some killer dialog in between licks on a trio of cock-cicles. This is great stuff for a lot of reasons. Steph looks great, she gives fantastic head, talks up a storm and the white socks crowd will be pleased as well. What more could any porn fan ask for? I can't say which I find more appealing, the desperate way Stephanie sucks dick or the way the dirty talk just flows from her mouth. Great move to go ahead and finish this oral segment with a messy double facial, followed by a cum covered Stephanie doing more hot talk and a third pop shot on her cute, jizz soaked mug. Fantastic stuff to this point.
When it comes time for the dozen guys to actually fuck the delicious Ms. Swift, she plays a little 'Men In Black' deal, briefing the identically clad gang and ordering them to fuck her pussy, fuck her ass and cum in her mouth. (Among other things.) They are all up to the task and the gang banging commences. From the start, the action is fast and furious. (Anyone expecting anything less, obviously has never seen a Black video.) There are two other girls along to help keep a few of the guys busy, making it easier for us to actually see Stephanie get group plugged instead of just watching a bunch of guys' asses the whole time.
For me, the sex in most gang bang tapes ends up more than just a little repetitious, so the pressure is all on the woman. How well she maintains her intensity is the key to the whole tape. Luckily Stephanie seems more than up to the challenge, fucking with great fury and total abandon. Now would be a good time to mention that all of this gang bang action is done without a single condom, a rare treat in this day and age.
Again, I have to praise Black and the editing team for mixing things up. So often, in gang bang videos, once the fucking starts, it's a non stop screw fest until the sloppy ending. Instead of letting it get stale, Black has the guys line up and Stephanie, now sporting a pair of kneepads, works her way down the line, sucking up a storm as she goes. When she has finished that chore, she turns them around and goes back down the row, this time burying her pretty face between the butt cheeks of a dozen guys. OK, there is nasty, and then there is having a woman suck Ron Jeremy's ass. Now THAT is sick.
To this point, the kinds of stuff Black does that I hate have been kept out of this tape. However, the guys all take turns spitting in Steph's face, and this just always turns my stomach. Thankfully, this only take a few minutes of scanning to get past. The guys then start warming up her ass for the serious fucking to come. One cock stays in her mouth while the guys take turns filling her butt with enough cock to choke a horse, (Or enough cock to keep Debi Diamond busy for an hour or two if you prefer.) For such a tiny girl, Stephanie can take big cocks, deep in her tight butt, including Jeremy's full length. Great, hard assfucking here, Stephanie is brilliant and Black does a great job of capturing the debauchery.
After all that great stuff, we get another line up, this time with the guys all slapping Stephanie across the face. Sorry, but I really don't want to see any woman getting slapped for any reason.
Much better is the line of guys waiting to drop their loads on her waiting face. What we get is nearly eight minutes of cum flowing into her mouth, plastering that gorgeous face with sticky goo. This is brilliant stuff, well captured, great timing by the guys and of course, Ms. Swift gets huge credit for taking this tidal wave of semen and smiling like the super slut she is.
All in all, I have to this is a great video. With the exception of the spitting and slapping, Black keeps his dark side in check and brings us great gang bang action. It's well shot, well paced, wonderfully edited and above all, Stephanie Swift is absolutely volcanic. This is a brilliant gang bang and some of the hottest oral and facial footage ever from the gorgeous Ms. Swift.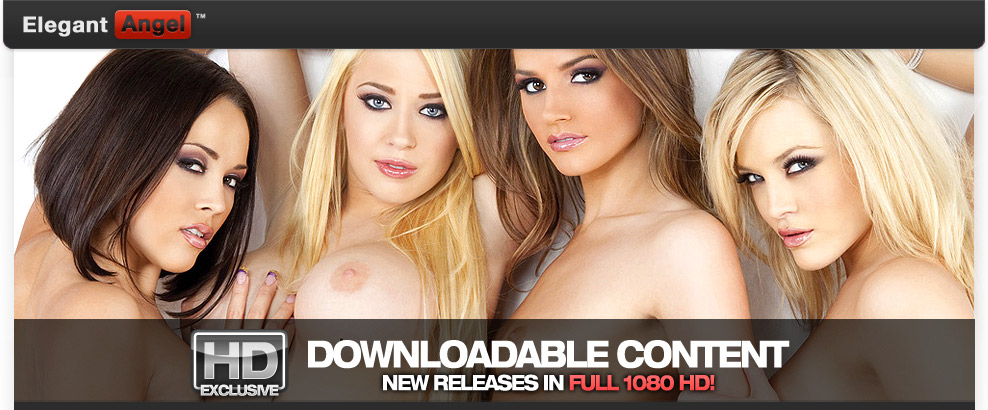 www.ElegantAngel.com
GANG BANG ANGELS