FEMANIA 2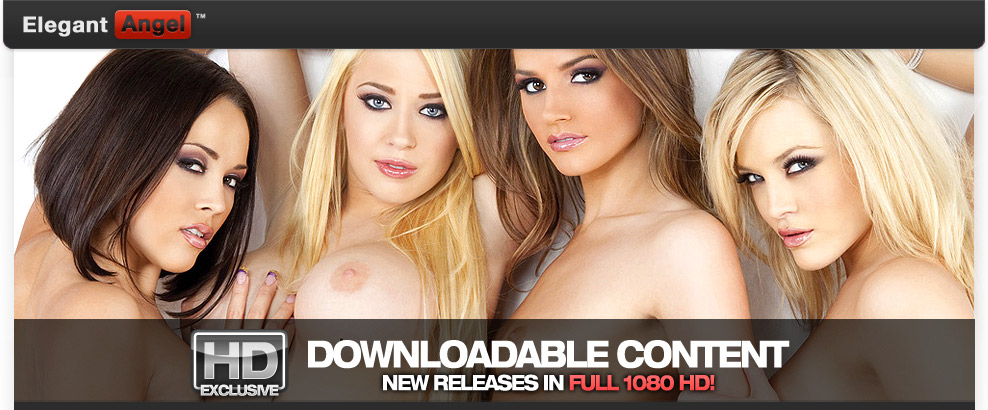 www.ElegantAngel.com
120 Mins.
Elegant Angel- 1997
DIR: Jay Ashley
STARS: Kaitlyn Ashley, Felicia, Stephanie Swift, Charlie, Missy, Holly Body, Alyssa Love, Holli Woods, Coral Sands, Toni James, Christina Angel, Randi Rage.
THEMES: Lesbian Sex, Dildos, Rain, Blondes, Anal Play.
OVERALL RATING: 6+
REVIEW:
I know, this is not supposed to be my kind of video. The all girl stuff is supposed to left to those other guys. However, a cast like this, filled with some of my favorite cuties, was too good to pass up. (Oh let's face it, fucking Kaitlyn's in it, so Rog had to watch it. The guy is bloody obsessed.) Besides, it will be nice to see what Jay Ashley does when he can't shoot women choking on dick.
I already like the video as the first scene commences. Coral Sands and Alyssa Love make an alley their own private playground. With rain falling all over the horny young women, and some creative lighting, I am struck by the style as well as the way these two women are all over each other, tearing clothes, licking and groping as if their lives depend on it. For me, the falling rain is the clincher here, something about sexy women, all wet, just drives me nuts. Apparently, it also drives onlooker Holly Body crazy, since she just has to dive in the middle of this lesbian love feast. The girls welcome their new friend by attacking her huge hooters and shaved slit. Given Alyssa's preference for women, (See the interview I did with her at CES) it's no shock to see the look of joy on her face as she drives her tongue deep into Coral's pussy while Holly rides her face. The toys come out and these girls really work each other over. No kinder, gentler, lesbian sex here, just serious plastic plunging. Alyssa dishes out a killer ass fucking to Coral, but that can't compare to the heat she provides when her own butt gets busted. All I can say is that Alyssa Love is all that, a bag of chips and a Twinkie to boot.
Extreme party girl Randi Rage gets a crack at cute, young goth chick Holli Woods in a tricked out chair designed for some down and dirty fun. While I have never found Randi to be at all appealing, Holli looks simply delicious as she writhes in the chair under the gentle assault of some very interesting pleasure devices. The toys they play with seem to deliver some sort of gentle electric shock. It's strange and a bit sadistic, but the soft glow from the glass instruments makes for some very pretty shots. Randi lubes up her new friend and lets a mechanical dildo fuck her young, tight hole. Holli is able to give Randi a solid fucking without the help of machines, using just her fingers and a fat, rubber cock to fill Randi's slit. Continuing Holli's education, Randi slides a shiny gold vibe up her tight ass. Very interesting scene, and hot thanks to Holli.
Sexy Stephanie Swift pairs up with newcomer Charlie hook up in a less bondage oriented setting. With a gentle breeze blowing through the drapes and a pile of feathers at their disposal, the two very lovely ladies commence their enjoyment of one another's bodies and seem instantly joined in one perfectly sensuous act of lovemaking. Oh don't worry, the video didn't suddenly turn into and Andrew Blake art film, things just start out nice and slow for a change. You can't keep a pair like this down for long however, and soon the talented tongue of Charlie has Stephanie writhing on the bed and begging for more. Stephanie breaks out some feathers to assist her in pleasing sexy Charlie. Very nice shots as the two women share a doubled headed dildo. Have you seen four better legs in the same scene in your life? Just when you think it can't get any hotter, the dildo gets shoved into their asses and we get some very nasty butt banging.
We switch to blondes for a three way between Missy, Toni James and Christina Angel. Good to see Christina back, looking fine. Also, nice to get my first look at Toni and of course, it is always great to see Missy in any scene. Toni is the first of the trio to get spread out and made the center of lesbian attention. After a very brief tongue exploration, the toys come out and then Missy takes over, giving the other two a good workout. Christina watches on in amazement as Toni and Missy share a double dong for some great mutual ass slamming. Her ass is next though and both girls converge to prep her back door for a vibrator invasion that has Ms. Angel gasping for breathe and shaking uncontrollably.
In a classic case of saving the best for last, Jay brings us the incredible Kaitlyn Ashley and hooks her up with one of the most notorious girl lovers, Felicia. With the help of some cool lighting and what appears to be cream, the girls make dessert of each other. The only real problem is that when the normal lights are turned on, the goo is rather messy. Once the artsy part is over, Felicia and Kaitlyn get down to seriously licking some pussy. You know how Felicia feels about girls, so imagine her joy when a tongue as talented and nimble as Kaitlyn's goes to work on her hot folds. Not content to just eat pussy, Felicia dawns a strap on and starts pummeling Kaitlyn's sweet pussy from behind. Oh yeah, this is fucking hot stuff for sure. Ms. Ashley prefers the hand held method to please pussy, but the job gets done all the same.
I generally have not like Jay Ashley's work and I rarely enjoy all girl videos. However, the combination of a top notch cast and some creative shooting (And plenty of hot sex.) make this a video that do recommend. Kaitlyn and Felecia are hot, Stephanie and Charlie are even hotter. The three way with Alyssa Love in the rain is simply brilliant, the best action of the flick. Pick it up if you like g/g sex and even if you don't, I still say give it a shot. Very nice work Jay.