Tag Archives: McKenzee Miles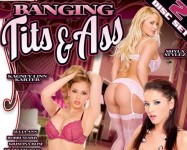 3rd Degree presents a seven hour compilation of some of the best big tits and big asses in XXX.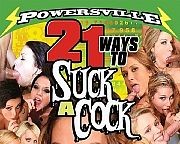 Though this movie has an interesting title, it's really just a compliation with no central theme. I was actually kind of curious to see if Jim Powers could find 21 different types of porn BJs. Nothing close to that here. On the other hand, it is 21 full scenes and that's pretty good.
Creampied Cheerleaders 2 MOVIE TYPE: Feature 125 Mins. Zero Tolerance www.ZTVOD DIRECTOR: Danny Case THEMES: Cheerleaders, Cream Pies CONDOMS: None 2010 STARS: McKenzee Miles, Jaelyn Fox, Ivy Winters, Natalia Rossi, Lea Lexus, www.ZTVOD REVIEW- This is the second creampie cheerleader flick from Zero Tolerance. I really enjoyed the first one and I'll give you two […]