2017 AVN Awards: Pick the Winners Contest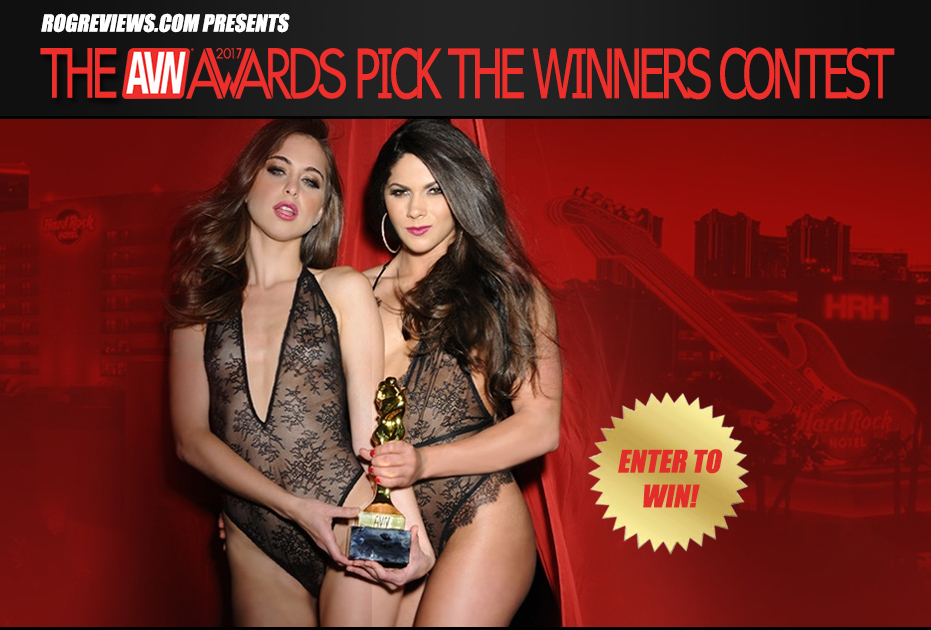 About the Contest
Think you know adult entertainment? Here is your chance to prove it by correctly predicting the winners in the 2017 AVN Awards.
The rules are simple. Fill out the ballot below with the selections you think will win at the 2017 AVN Awards on January 21st. The entry with the most correct selections will win.
Thanks to our generous sponsors Fleshbot.com, a grand prize package of adult DVDs will be awarded. Other prizes will be added so enter now.
Get your entries in now. All entries must be received by January 21st 2017 (Start of the AVN Show). Winners will be announced on January 22nd, 2017. Visit www.AVNAwards.com for more information on the 2017 AVN Awards.
Official Contest Rules
1. Contest is open to anyone 18 years of age and older.
2. The entry with the most correct answers will win.
3. If there is a tie, a random drawing will be held to determine the winner.
4. Prizes will be awarded based on availability.
5. All entries must include an email address so that winners can be notified.
6. Multiple entries are allowed. one entry per valid email address.
7. Void where prohibited.
Enter to Win!
2017 AVN Awards: Pick the Winners Contest Contest Questions
[gravityform id="3″ title="false" description="false" ajax="true"]