Scientists Claim Clinical Benefits of Sex Toys
They can be used to treat prostatitis, post-cancerous conditions, stress urinary incontinence, and others.
Sex toys have therapeutic effects for different groups of diseases, according to a review article in the journal Nature Reviews Urology. According to scientists at Maastricht University, the medical potential of intimate devices is underestimated.
Various devices can be used to treat conditions such as chronic prostate pain, rehabilitate the body after pelvic cancer, mitigate the effects of pelvic irradiation and surgery that have damaged nerves, and use devices to treat stress urinary incontinence. Scientists have given an important role in the article to the treatment of sexual dysfunctions. Experts generally agree with the certain benefits of such devices but warn that they should be used after consultation with specialized doctors.
Health Games
Dutch scientists propose to introduce into clinical practice the use of adult toys for the treatment of physical and psychological sexual disorders, as well as some other diseases. In a publication in the journal Nature, they identified eight patient groups that could be treated with 12 types of sexual pleasure devices.
According to the authors of the work, the medical potential of sex toys is underestimated, and their active use is hindered by the prejudice and embarrassment of medical personnel. "Pleasure is a core component of sexual health, and devices designed to enhance and diversify this experience are practically useful in clinical practice," write experts from the Netherlands in an article on this issue.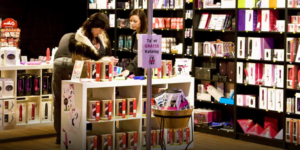 The first and most obvious group of patients who can be helped by sex toys are people suffering from sexual disorders. These diseases include, for example, disorders of sexual desire, the ability to experience orgasm or erection problems.
Also, therapy with specific devices can be prescribed to people in the case of so-called secondary disorders, when sexual health is impaired due to diseases not directly related to libido. These are heart disease, high blood pressure, diabetes, neurogenic diseases such as multiple sclerosis, congenital anomalies of the spinal cord, and spinal cord injuries.
Other possible groups that may need toys for adults are patients with neurological disorders (lack of attention, hyperactivity); men with chronic prostate pain; patients undergoing rehabilitation after pelvic cancer; patients after irradiation of the pelvic organs and surgery that caused nerve damage; people with stress urinary incontinence.
Desire Is Not Harmful
According to the authors of the article, with the help of electric vibrators, one can most effectively deal with anorgasmia, lack of sexual desire in men and women, as well as premature ejaculation.
Scholars dispute the notion that women should not overuse individual use of the device, as it could lead to a decrease in their interest in having sex with a partner. In support of their point of view, Dutch experts cite the results of a study that showed that regular use of a vibrator is associated with a decrease in genital pain and improved sexual functions.
A dildo can help men with erectile problems after prostate cancer therapy, as it markedly reduces the patient's fear of failure in bed. And the models, which are fixed in different positions on the user's body, can be used by people with disabilities. Also, dildos can be a good substitute for medical equipment for vaginal enlargement procedures, as due to their appearance they reduce the fear and anxiety of patients.
Another healthy sex device, scientists call vacuum devices that increase blood flow to the genitals. They can be most effectively used in patients after prostate surgery. However, their correct use requires a certain amount of dexterity, so experts advise people with physical disabilities to use them with caution.
Various nipple stimulation devices can increase sexual arousal in both men and women. With their help, you can achieve orgasm for people with reduced sensitivity. Thanks to their versatile design, these devices can be applied to other parts of the body as well.
Also, the authors of the article advise people who are forced to be far from each other, to use a modern type of technical device for sex, which is called "teledildonics". This is the name of the equipment that is used for having sex at Sex Toy Cams when a person can remotely control the sensations that his partner experiences.
No Stereotypes
People have enough stereotypes about the sexual sphere, which gives rise to many problems.
– One of the stereotypes is the belief that the use of sex toys eliminates the need for communication, but in fact, most often people use these devices in the process of interacting with a partner. A toy is only a tool, and it depends on the person to use it for good or for harm.
When a patient first comes to an appointment with an obstetrician-gynecologist, the question often arises about her sexual life. A woman's satisfaction with her sex life affects the psychological state, tone, and general health, so the use of sex toys can have a positive effect on the general health of the patient.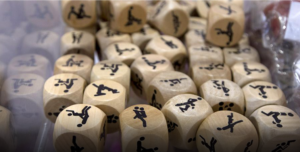 – Sexual satisfaction affects the production of oxytocin, which provokes the release of endorphins. Many patients note that after intimate contact, symptoms of diseases of the musculoskeletal system and PMS decrease or completely disappear for a while, and headache stops.
Sex toys can be used as methods of therapeutic influence. For example, in anorgasmia, the use of vibration stimulation sometimes helps to form a reflex arc and can be used as a kind of physical therapy. Using the right dildo sets can help overcome vaginismus problems. Different pumps, if used properly, can actually support the vascular component of an erection.
At the same time, we must remember that many products from this area can also harm sexual health.
According to the doctor, a sexologist should prescribe sex toys, taking into account individual characteristics, the range of acceptability in a pair, psychological disposition, and their correct use, so as not to harm the patient.