Naughty Cosplay Fun. Why should you try it?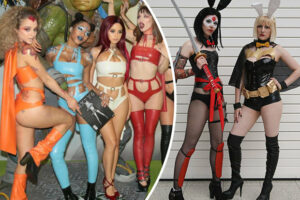 If you haven't noticed, all sexual relationships work through stages – you can call it the sexual life cycle.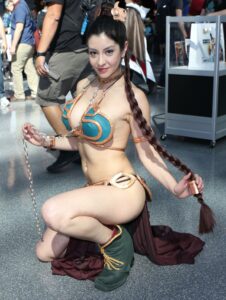 When you first meet, it's all foreplay, plenty of kissing and the ravenous boink that lasts for what seems like hours, and is followed up by another master performance no further than two hours away.
This glorious period is very intense for the first few months, but can last up to a year. This is where you feel like the alpha lion deeply in touch with your masculinity and your partner really feels like a woman. You pounce on one another at every possible opportunity and even squeeze a few impractical occasions, just for the thrill of getting caught. It's a recipe for love, until you get caught and fined, of course.
The idea of masturbating during this phase seems like a taboo, a total waste of seed. No, you want to save yourself for the next opportunity to be that alpha lion and deliver your proud performance.
As time progresses, you still have a decent sex life, but your drive to rip her clothes off isn't as it once was. If anything, you crave the drive more than her, so you both look for ways to dial up the temperature. For some it's sex toys, for others it's costumes. For some kinky couples it's both.
The same can be said of your solo time. If you remember back to when you were a teenager, it took very little to excite you. The slightest flash of cleavage and you were running to the bathroom like you had a chronic case of diarrhea. It wasn't all that long ago that you relied on still photographs from porn magazines until they were overused and you could no longer turn the pages. When the internet did first emerge, all the sites were expensive and you didn't have a credit card, even if you did want to sign up for your fair share of the action.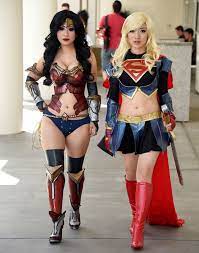 Now that porn is ubiquitous, you are spoilt for choice, but again, the honeymoon phase has worn off and you now spend more time looking for a decent clip that's worthy of your seed, than you do enjoying the clip itself. Clickbait hasn't helped much either, it's found you searching for even more 'out there' scenarios that makes you wonder whether the FBI will come through your door with a sledge hammer. All to get the same buzz you once loved when you drew the curtains for a little 'happy time'.
It's unlikely that you'll ever feel like a hormonal teenager again, but perhaps there is some hope yet to cum. Perhaps, instead of trying to make things more seedy, a step back to innocence is all that is needed.
If you haven't tried cosplay porn, you might be missing out on one of the best ways to bring your imagination back to life and kickstart your sex-drive. Cosplay is centred around your favorite porn actresses playing out the role of some of your favorite fictional characters in full costume – until they strip off, of course.
There is no doubt that you have occasioned a scene with a hot chick on screen and it's about to turn bloody, and you found yourself wishing they would just dim the lights, play some good old tunes from the 60's and get their groove on instead of fighting. Everyone has checked the back of their dvd's to see if there is a sexy alternative ending, but to date, 20'th Century Fox hasn't really impressed us on this front.
Well, lucky for you, some cool cats have spotted the opportunity and have turned some of your favourite movies and series into a parallel universe of sexual exploits. So now, you can go from binge watching to minge watching with a simple click of a button.
There is quite a horny innocence to cosplay that can take you as close to that feeling of being a horny teenager as one can realistically hope for. Afterall, you will find yourself experiencing some of the characters and scenes you enjoyed in your teen years, including your favourite cartoons, comics and even movies like Lord of the rings, it's endless. So, no more rushing home from the cinema to roast your meat. You can set up camp and see it how you've always wanted it from the comfort of your home.
Unlike in the movies, this is not "the-end", but you can be sure this story has a happy ending. Cosplay in virtual reality lets you play the role of the lead, so you can look on in the third person as though you are Gandalf being pleasured by that mystical elf. That's right, you are made to feel as though you are in the movie and it feels so realistic that you may well spend the rest of your days like Gollum stroking your precious, you get the picture and in full 3D.