GirlfriendsFilms.com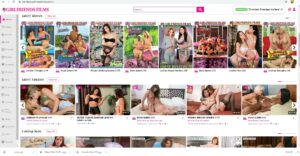 SYNOPSIS: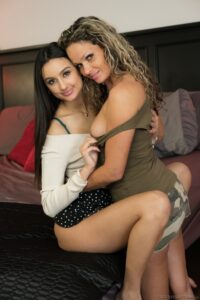 When it comes to lesbian sex and the all-girl genre, one name stands head and shoulders above all others. They have taken what was once a small but popular niche and turned it into one of the most popular types of porn in the world. www.GirlfriendsFilms.com is their official web site and home to all of their most popular lines. The appeal of the site is pretty simple. You have the world's foremost girl/girl studio doing what they do best. You have some of the industry's hottest women enjoying the company and sexual talents of other top performers. With a number of viewing options, a huge collection of content, massive star appeal and the top genre-specific action, what is not to like? If you are a fan of watching hot sex without any dudes in the way, this is a site you are sure to love.
SITE BREAKDOWN
Let's get this out of the way up front. www.GirlfriendsFilms.com is a huge site with a ton of content. If you are looking for a LOT of bang for your buck, you are going to get it here.
As of today (4/28/2021) there are 695 full movies and over three thousand scenes. That's over 2,000 hours of girl on girl action. I told you there was a ton of content. There is a new scene added to the site daily, providing plenty of new material to enjoy. With every update coming from the Girlfriends Films library, the action is always dead in terms of sticking to the genre and pleasing the core audience.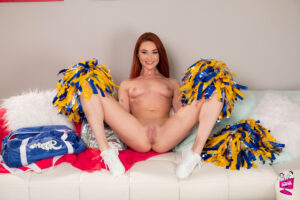 The site is very busy with tons of content. It catches the eye thanks to a huge rotating banner at the top of the main page that highlights the latest updates. Further down the page are lists of the latest movies and updates. The row of box covers and screen shots give a little preview from the main page. These also open up with a "view all" feature to make more options visible. Still further down come lists of upcoming scenes, re-encoded older movies and the latest live shows. All the way at the bottom of lists of popular channels and stars.
There is a toolbar on the left side that also takes you to the above updates as well as direct links to photos, playlists, favorites, a forum, the Girlfriends Films blogs and other items.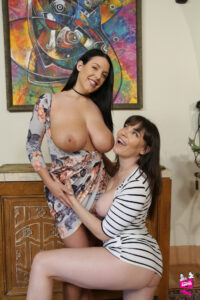 There is a lot of material on this site and the main page has a lot going on. Once you've used it a few times though, it is easy to navigate and you can set up favorites and lists to make it even easier.
Individual update pages have a lot of information if you want it. Box covers, trailers, full cast lists, extensive tags and a favorite button to add an update for later are just some of the useful features on every update page.
The movie updates are broken down into scenes. The individual update pages feature video, photo gallery and scene information. There is an option to watch the full scene or trailer if you want to grab a quick peek at the action. There are also user comments below the video as well as a comprehensive list of "recommended" scenes to peruse.
Videos are available for streaming or for download at various quality levels ranging from Medium (360P) to Full HD (1080P) with some even offering Ultra HD (4K). You have lots of options to choose from in terms of viewing and quality so you can enjoy the action now as well as add to your library of high quality lesbian smut.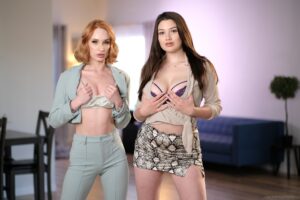 The most recent update on www.GirlfriendsFilms.com is the latest volume Lesbian House Hunters series. It is a new release starring Blake Blossom, Bunny Colby, Gizelle Blanco, Daisy Stone and others. With frequent updates of both new and older titles, there are lots of new DVDs being added each month. You can sort both movies and scenes by Most Viewed and Most Popular. Since the site has been online for over a decade, most of the titles at the top of the Most Viewed list are older. Most Popular uses up/down votes from users to determine a rating.
One of the features I really like is the individual starlet page. You can pick your favorite and immediately get a full list of all of her updates, photosets and full movies. This makes it easy to find your favorite performers in such a huge library.
COST: There are four membership options for
www.GirlfriendsFilms.com

$2.95 3 Day Trial Memership

-$19.95 30 Day Membership (Streaming Only)

-$29.95 30 Day Membership (Streaming & Downloads)

-$119.40 One Year Membership ($9.95/Month)
OVERALL: 95 of 100.
Models: 20 of 20 (A List Stars & Girls-Only Legends)
Quality of Content: 18 of 20 (Technically solid, sexually hot.)
Quantity of Content: 20 of 20 (Huge Library, Frequent Updates)
Ease of Use: 17 of 20 (Simple to Use, Good Download Options)
Niche Appeal: 20 of 20 (All-Girl All the Time, Best in the Genre)