Dancer Interview: Krysti from Rick's Cabaret
What are you doing to keep busy during the Covid shutdown?
Krysti: Learning two foreign languages—German and French.
What do you miss most about dancing?
Krysti: It's fun to have all those eyes on me.
How are you staying in shape during the shutdown?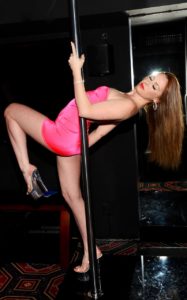 Krysti: Peleton!
Do you remember your first time on stage? What did you dance to?
Krysti: "Work" by Rhianna. I was too nervous.
What do you think about pole dancing as a potential Olympic sport?
Krysti: Sure.
If you could ban any song from every being played in a club you were in forever, what would it be and why?
Krysti: Justin Bieber's "Baby." No need to explain.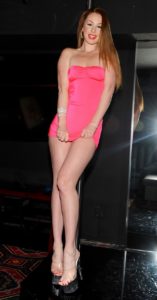 How many pairs of heels do you own?
Krysti: Too many.
Have you ever had a customer pretend to be someone famous?
Krysti: A Simon Cowell look-a-like. He didn't fool me.
Have you ever run into anyone you know in real life while working?
Krysti: Yes, one of my college professors.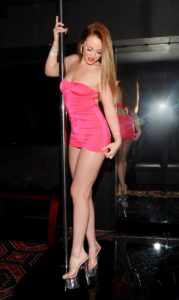 What is the most original pick up line you have ever heard?
Krysti: "I just won the lottery and I feel like spending a lot of it on you." Nice.
What is the worst thing someone can say to a dancer in a club?
Krysti: "You remind me of my daughter."
What is your go-to song when you want to kill it on stage?
Krysti: Naughty Girl, Beyonce