Web Cam Girl Interview: HottyHouseWife
Live web cam shows have become the fastest growing form of adult entertainment. Cam girls work from the privacy of their own home and perform shows for fans around the world. Coming the best aspects of strip clubs, adult movies and custom videos, performers give their fans exactly what they want. As such, Cam Girls are becoming stars in adult entertainment and I have decided to start a series of interviews with some of the hottest web cam models in the business.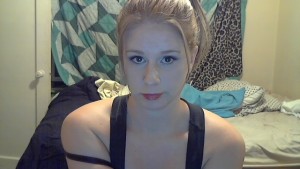 HottyHousewife is and outgoing 29 year old wife with (usually) blonde hair and a natural rack that is simply perfect. She does fantastic shows and is also one of the most personal able models I have ever seen. Her free chat is fun, sometimes crazy and always sexy. HottyHouseWife can be seen on www.Streamate.com showing off her fantastic body and personality. And yes folks, her husband is a very, very lucky man.
To see HottyHouseWife live, visit her at HottyHouseWife on Streamate
Cam Girl Interview: HottyHouseWife

How long have you been camming and how did get into it?
5 years off and on. I always loved being the center of attention and being watched by men or women. Plus I love touching myself, always have.
Why camming and not adult movies or stripping?
I have never been asked to be in an adult movie and there are no strip clubs where I live.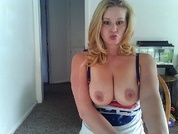 You cam for Streamate, what is the best thing about camming for them?
The biggest reason is I like that all the money is in us dollar amounts easier to figure everything out. Also the site is easy to make money with. No one does the personal messaging. I hated broke guys trying to hook up off site.
What is the most common request you get on cam?
Do you want to meet in person, and does your husband share. LOL. Do I do anal is a big one also.
What is the strangest request you have ever gotten?
Asking if I will go to the bathroom on cam. Yuck. Or humiliation, diapers me and me being their mama. Double yuck. I could keep going for hours lol.
What is your favorite type of show to do?
I like doing the exclusive shows because it's a one on one thing and easier to please one person.
Gold shows are fun but I don't beg for tips from anyone and it feels like most girls do.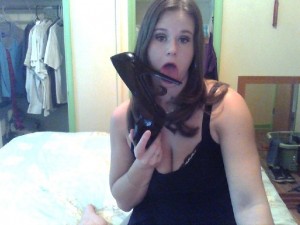 Do you have any kinky fetishes that you wish more people would ask for on cam?
Foot shows, more stuff with food, being spanked and tied up more dominating men. I wish I could have a guy be as good at dirty talk, I love it but it's always one sided.
What is the one thing guys should never say to a cam girl?
Negative comments toward the model, being rude in general is a bad idea.
What is the funniest thing that has ever happened to you while live on Streamate?
Laying down on top of my counter in a show trying to move closer to the cam and my back stuck to the counter and it made a farting sound I couldn't stop laughing.
If you could play any character from literature, TV or Film in a XXX parody scene who would it be?
A queen or some kind of ruler of extreme wealth.
What is your favorite technical feature on Streamate?
I love the tags people give you on your profile page. They let you have a peek at your other customers' comments and mine are always nice.
If you could only watch one show on TV right now, what would it be?
The Walking Dead.
Review the last book you read in twenty words or less.
Sex, passion, longing to touch but scared of the risk of being hurt or not enough, waiting until you cant take the need anymore so you give in the best pleasure you can ever imagine.
What is your geekiest guilty pleasure?
I love to read.
Finish this sentence "My day is not complete without…."
The ones I love, laughing and pleasure.
What Store can you never get out of without spending money?
Victoria secret.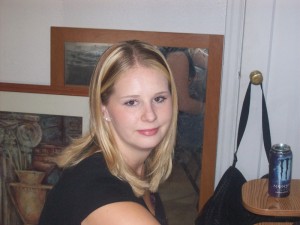 What is your favorite thing about being a cam model for Streamate?
The attention I get from men, dancing, being able to understand that beauty and being sexy takes confidence and a great personality not just good looks.
Complete this sentence: To be a successful cam girl a model has to….
This one is easy… have a great personality, confidence in yourself and body, and never look bored. Be there have fun and never look at other cam models, thinking there are hotter, because they are not you.
What is one question you've never been asked, but always wanted to answer.
I think I have been asked everything on here.
Finally, which model should I interview next?
Someone like me who is not a porn star a normal sexy woman. I don't like the fake ones.

www.FreeOnes.com: Free Ones, perhaps the best collection of galleries, video clips and other stuff on the web.