Interview: Vienna Uncensored

www.BrazzersNetwork.com
For those who don't know, introduce yourself.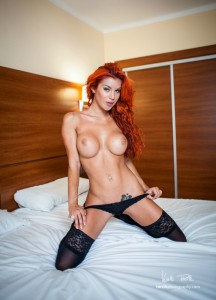 I am Vienna. I am 24 years old.
And you have been part of the adult industry for how long?
I began in adult entertainment since I started stripping five years ago. Recently I took over the biggest adult company in Belgium and started with a new marketing to promote sex and erotica. I have been focused on work as a glamour model and as the producer from my own iSeries: Vienna RAW!
But not as a performer…until now?
I will never make a career as a performer, but I have just signed a deal with Brazzers to do one exclusive hardcore porno shot for them. So my first will be my last because for so many years fans and companies have been asking for it. When I started considering doing a hard core scene I spent a lot of time researching. I followed Brazzers very carefully and decided that they were the company I wanted to do it with.
Why did you pick them for your first scene?
My first and only scene. I decided that if I am only going to this once that I needed to go with the very best and make it a scene that my fans will never forget. I looked at a lot of the work that Brazzers has done and decided that it was a perfect fit for me. They are amazing at marketing and shoot beautiful porn.
Who is the lucky guy who gets to star with you?
We have not picked one just yet. I have spoken to Brazzers and I know that they will help me find an incredible man to be my partner.
What are you looking forward to the most?
I can't say. It's all so new to me. I don't know what to expect. I am just going to enjoy every second of it and do my best to make sure everyone watching has as much fun as I plan to.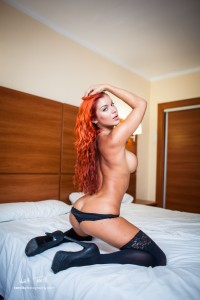 What can we expect from you sexually? Are you a screamer?
Oh Roger, you are just going to have wait and see. I can tell you that I love sex and I am not afraid to show it.
Brazzers is well known for anal sex. Are we going to see you give up the booty?
Yes, oh yes! I love anal sex. A lot! I had a Greek ex so I have some tricks up my sleeve that you will see in the scene.
We can't wait, do you have anything to add?
Just that I can't wait for everyone to see the scene. It will be memorable, I promise.
Follow Vienna on Twitter @viennabelgium