2013 NCAA Contest Winners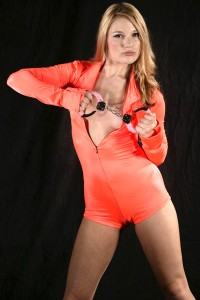 March madness is long over, but the cheers you hear echoing in the empty gym just might be from the winners of the 2013 RogReviews.com NCAA Bracket Challenge. This year's contest featured a field of returning players as well as several new entries. It was highlighted by a surprising tournament that offered several interesting brackets. Best of all, it included some fantastic prizes care of Miss Aurora Snow. (www.AuroraSnow.com
)
While Louisville walked away with the NCAA title, our winner was TonyMI. Tony's 1200 points was far and away the best of our bracket and was better than 97.6% of the ESPN brackets for the year. Though not the best finish in the three year history of the contest, it still represents a tremendous score and earned Tony his choice of the three prizes generously provided by Aurora.
Only three brackets included the eventual champs (Louisville) and those three took the top spots and prizes this year. Adult film reviewer Astroknight (www.adultdvdtalk.com) scored the second highest in this year's contest with 1090 points including the title game. Rounding out the top three was jbailey435 with 1020 points. These two will also get prizes from Aurora as well as bragging rights for next year.
The two previous winners, USCCPA (2011) and Aly Sinclair (2012) also did well. Though their brackets were busted early on, both recovered to finish 4th and 6th respectively. I finished with a rather dismal score and ended up in 9th place this year.
The three winners will receive (in order) their choice of a signed copy of Playing with Aurora Snow, a signed copy of Not the Bradys XXX or a signed 8×10 of Aurora Snow.
Thanks to everyone who participated this year and congratulations to Tony, Astro and JBailey for their outstanding performances. Thanks most of all to Aurora Snow for providing the prizes. Please visit www.AuroraSnow.com
for more from here.
To the rest of you, see you next year.