Summer Snow Storm: Jimmy Drama Reports on Aurora Snow/Gauge Feature Dance Gig
Big thanks to Jimmy Drama for this report. I know what a rough assignment it was for him to head out and watch Aurora Snow and Gauge perform in PA. We all thank you kind sir for your dedication
Aurora Snow & Gauge Live: A Closer Look As Jimmy Turns Into a Fan Boy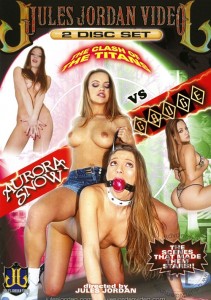 Ok I am going to be completely honest. I have affection towards models, porn stars & women celebrities. However I rarely get overly excited about seeing many of them even if I really like them, maybe because I have met so many. There are some gals though that a "little fan boy" inside my brain will burst into excitement about. A couple of such names are Aurora Snow & Gauge. See a gal introduced me to a Gauge video like 10 to 12 years ago and we both liked her & I picked out an Aurora Snow video maybe a few months later. The rest is history.
There were other stars as well we picked out but our focus is on Aurora & Gauge. Gauge I liked because she was a hard talking, sexy little living doll & Aurora had that sweet & innocent look about her & made cute noises. I tried many times to contact Gauge via myspace back in the day like I did all the other gals but it was to no avail. She had been in retirement & I don't think she was doing much, so I just gave up, that was like 3 years ago.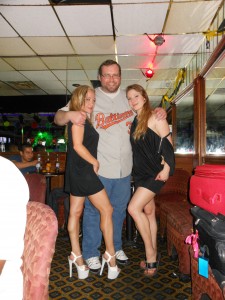 Aurora I had talked to a few times for different reasons. One time was I was doing some side work with a guy who was working on a clothing line and other ventures. My self appointed task when joining forces with him was to find a diverse group of ladies to model clothes for print ads, one such lady was Aurora Snow. She was ready to meet with us provided we pay her way and other matters. Well dude shit on me, we got nasty with each other and that was the end of that venture. I still tweeted Aurora at times. A few times to get her to come out and feature dance on the east coast or to come to Exxxotica NJ. Things were tough for her for different personal reasons.
Anyhow I am checking Facebook and chanced upon Aurora's page & notice a guy said he was going to go see Aurora Snow & Gauge dance. I was curious but in the back of my head I am thinking "it's probably in fucking California or some Western state…". Yes I am a hater at times. I read close and said it was to be in Philadelphia, PA in 2 weeks. I checked mapquest and saw it was 195 miles to it. I checked my bank account and thought about it for a day. Next day I said, that's it, I am getting a hotel, going to go see these 2 lovely ladies maybe try to chat with them so I can post a write up on a site or just for my Tumblr.
Friday June 22nd(Day 3 of Gauge vs Aurora Snow feature dance), it's raining like crazy but I am on my way to Philly. Of course I left too late. This idiot(me) took too long so he was fighting Baltimore traffic on the way to get there. I drop my stuff off at the hotel in Gloucester City, NJ than make my way to Philly, 8 miles away. I turn the GPS on for the first time and wouldn't you know GPS was on the fritz due to the weather. Luckily I stopped, parked and ended up only being 8 blocks away. So I hiked it. I get there, noticed that The Gold Club is freaking tiny and in an alley. It's not bad though the staff was friendly & courteous but the club was just too tiny in my opinion for feature dancing, mind you two huge names.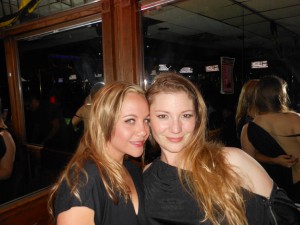 First up was Gauge coming out in a sexy Pit crew outfit for NASCAR. I felt bad because the crowd was lame that night, here she is doing a great job dancing trying to get involved with the small crowd and they sit there with their thumb up their asses. A few of us tried hard to support her, I am yelling like an idiot hoping more than just the other 2 join in, to no avail. Honestly I could tell the crowd liked her by some of the chit chat I heard surrounding me but they were like stone. Anyhow she did a few sets, gave away a few items to those that tipped her the best or yelled the loudest. I got a pair of her panties wrapped over my head, it was a tad embarrassing but I refused to let the crowd know that. She then had a game were you through money at her and it must stay on the small of her back. I think maybe one person did it. It was hard she is so tiny. After her set she went back to sign autographs, sell merchandise & take pictures. I of course got me a picture with her, one of several. Talked to her a little bit so she could put a name with the crazy fan boy who tweeted her a million times after Aurora Snow let Twitterverse know her new page.
Aurora Snow comes up next with a sexy pink dress, looking seductive. I let a few people go up before I tip her some money, than I tell her who I am just to put a name with a face and get a big hug…which was sweeeeet. Gauge then comes out in non feature clothing to sit in crowd & take some pics of Aurora as well as watch her dance. Aurora goes now to passing out a few items to the loudest or best fans. When she is done with that she also sprawls out & allows people to throw money at her for a DVD if you can get it to stay on her back. One shot one kill, I do it. I have plenty of Snow viewing material but I was just proud of myself for being able to do it. After her dance was over she goes back to sign, take pictures and sell DVDs. Jay who came with Gauge, tells me I am to sit next t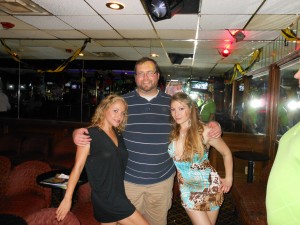 Aurora and chat with her in between fan interaction time. First thing going through my mind as we chat is that I finally get to chill with Aurora Snow. Yep, pretty cheesy fan boy shit right there, but you can go fuck yourself. One thing we talked about was that a main stream movie that was filmed a few years ago is coming out soon and she has a role in it. On top of that she has another role in an upcoming movie which they needed her to clear six weeks of time so she can film her role in it. My prize for getting the money in the small of her back was "Plaything with Aurora snow".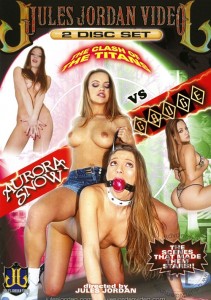 Last event of Friday was the Double Header, featuring both Gauge & Aurora Snow, who ironically came out in cute baseball player outfits to Nelly's "Batter up". The crowd was a bit more active, possibly because there were more guys in the club now & maybe also because Aurora & Gauge were getting freaky with each other. Towards the end they gave their panties out to the loudest in the crowd & than they painted each other and imprinted the shirts & also giving them to the loudest in the crowd. As they were about to leave they smear their breasts full of easy wash paint on people. Aurora tries to get me to do it and I back off because I didn't want to walk back to my car with paint on my face looking ridiculous. However Gauge was having none of that and molested me with her painted breasts. After they cleaned up they came out for a few minutes as a team to sign, take pics & such.
After getting another pic this one for Roger (owner of this site) as well as for me, I chatted with Aurora, Jay, Gauge and some random cool fan. I talked to Aurora about her book she is working on. I than talked to Gauge & Jay next, extended the offer to go out for a meal or anything the next day like I did a few days prior via Twitter with Aurora. I than went back to my car with porn DVD in hand & paint on my face walking through downtown Philadelphia. The sky is clear though so GPS gets me back to my hotel with ease.
"I couldn't sleep at all last night….",Ok, I could I just wanted to throw that 50-60's era song in the mix, because I did not sleep well. I kept my ringer on in case Jay, Gauge or Aurora text or call me, but my fucking notifications on facebook were going off like crazy. At 8:30am I got up sleeping only 3 hours to get breakfast, than go back to sleep, facebook is wigging me out again, so I logged out of it. Than I get a call from a number I don't recognize. So I answer…but it's just a friend of mine from work needing a favor. Shit! Leave me alone…unless your name is Jay, Gauge or Aurora Snow!!! Fuck it, going to reply to a couple tweets before I close my eyes again. An hour passes.
Incoming….Tweet from Gauge, I'm paraphrasing "thought Jimmy was going to have breakfast with me". Ok, now that's not texting but good enough for me, I tweet back I can still eat breakfast just now I can do it for lunch. Jay calls me, they are at Paddys Pub. I get to Paddy's Pub and there is nothing to eat, but there is alcohol & good company. NICE!! We talk about all sorts of stuff, stuff I don't feel is anyone's business, so just imagine good conversation with some cool peeps. Aurora didn't sleep well so she did not make it. While there I find out that this pub is the inspiration to "It's always Sunny in Philadelphia" or part of the inspiration. We leave after a good hour plus of conversation.
As we are leaving, I volunteer my piece o' shit car(2004 Nissan Sentra) to them for a ride to get food & other stuff. Problem is I did not clean it out before I came up, even though I planned on doing it. This muthafucka has Gauge in his car & his car is looking dirty and sloppy. Real good way to make an impression Jimmy. Anyhow, I digress. Gauge suggests Reading Terminal which has apparently, according to Jay, been on Food Network quite a bit for it's variety & tastiness. It was so hard to choose but Gauge and I had some Pakistani food. Jay went & got him self a hamburger because he was fiending for one. We chatted a bit, than Gauge called Aurora who was tired & getting things done. After eating, Jay and I than dropped Gauge off at her hotel, than we hit the pavement just killing some time & soaking up Philly. We stop on by to Graffiti Bar- Sampan and grab a drink or 2. Than get Gauge some sweets to try. When Jay & I get to Gauge's room. I signal that I guess I should go, but Gauge tells me to stay. So I stay we have some more conversation. I tell a few self deprecating jokes or crazy stories of stupid shit to get Gauge & Jay to laugh, most of them hit but a couple fizzled out. Gauge gets ready, Aurora comes in looking cute in a home made skirt someone made for her. The ride comes and takes them to the club.
This time the first show of the duo is Aurora, for the life of me, maybe because I am tired as I am writing this, I can not remember what she wore. For this mistake I shall volunteer some time so Aurora can properly educate me on it. clothing optional, good lawd, not me, her..geesh. Somehow when she got to the part of the show where you throw money at her and it must fall & stay in the small of her back, I missed not once, twice but three times…DOH! After her set was done I went back & talked to her for a little bit . At this time though I noticed that the crowd was getting quite large. Many more people were buying things, which was good for the ladies. I talked to about the day she missed, because she asked. She told me she was sorry, but I told her not to sweat it that we had a good convo last night as well as currently. I got another picture & picked me up "This is not Star Trek porn parody". Than I spent the next hour walking around like an idiot because the place was so crowded that I had no where to really sit or stand, Did I mention the club is tiny yet?
Gauge was up next with school girl outfit, which was adorable, just wish she had the tricycle with her, but she retired that & is going to possibly auction it off. She then messed with me tried to do her signature hand stand on me, and did it but I am guessing not the way she wanted to because she got off smiled & said I was too tall(I'm 6'4″ she's 4'11" oh and I am 3 times her weight, literally…"Get in my Belly"…"I'm higher in the food chain than you") Anyhoo she gave away more merchandise & than did the money in the small of the back game. Bam! I did it, double proud of myself because she is tiny so there is not much of a small of back to get my money to stay in. After set was over I went back, didn't have as much to talk about because we discussed a lot during the day. My prize for winning was any DVD, so I grabbed "Jules Jordan's Aurora vs. Gauge" movie. After she left to the dressing room, I got up & noticed the club was even more crowded & I was feeling a bit irritable about it. I ended up moving around a lot.
Last show of the night, last show in Philly. Gauge comes out with a leash on Aurora Snow, both dressed with some lingerie with a hint of dominatrix. Crowd goes wild, money pours in. After the give-aways. They do rides for $5. Which is 10 to 30 seconds of them straddling you and doing what ever they want, in this case both of them do it to you but take turns. It's actually pretty cool if you are a fan of a particular girl because other than doing a shoot with them in which your chances are quite slim this is the closest contact you are going to get from a big name. So I of course had to do it, how can I not get the full Gauge & Aurora experience with out doing this at least once. I probably would have done it more but they drove me crazy and I was afraid the next time I would molest them with a giant hard on, another dude was not worried though and did it 3 times, practically molesting Aurora twice. With that donation came a ticket in which 2 would be drawn out. One would get the Aurora vs Gauge DVD & lap dance(which going rate for Aurora is $100 so for the both I am guessing it is $200 but for this person it is free when they win) and the other the DVD by itself. Dude who went up 3 times did not win the first prize but he did win the DVD. After the show I went up and got one more group picture. A few minutes later it was closing time so I said my good byes and went back to my Hotel. The next day I went home.I can be found on Twitter
twitter.com/JimmyDrama, facebook(although it's acting up right now) http://www.facebook.com/JimmyDrama1974, Tumblr http://www.tumblr.com/blog/theoriginaljimmydrama and many other sites.