ELEGANT ANGEL NOVEMBER RELEASES
ELEGANT ANGEL PRODUCTIONS announces their newest releases for November
The first release of November is another feature called "THE BACHELORETTE"". In the opening sequence , director Axel Braun warns you: "Getting ready to watch another porn movie? You'll be disappointed…". Words of wisdom from the multi-talented, world-renowned Mr. Braun, as this feature is indeed different. The story is simple: a conservative young woman (newcomer Rebecca Starr) finds herself caught in a whirlpool of sexual situations just the day before her long-awaited wedding. The cast features Carolyn Monroe and Rebecca Star, and also includes Dynamite, Allysin Chaynes, Patrixxx, Nacho Vidal, Steve Wilcox, John West, and Nasty Timmy. "THE BACHELORETTE" was released on November 12, 2002.
On November 19, 2002 ,the long awaited return of one of the best vignette series ever, brings "SODOMANIA .38 SPECIAL" back to the stores. This edition of SODOMANIA is a showcase featuring different directors. Patrick Collins starts SODOMANIA .38 SPECIAL off with an explosive scene featuring the delectable Roxanne Hall in her first appearance in three years; the awesome and nasty Felicia who takes it in the ass like a trooper… and gives it as well!; along with the breathtaking Sophie Evans, and a sizzling oriental gash guzzler named Jade (a former Australian Penthouse Cover Girl). It was an all/girl fetish scene with sado-masochistic overtones.
"This scene was more Bruce Seven than me, from the olive oil to the ass slamming it was like he was there." said Collins about the scene."
Paulo Banana adds his undeniable talent to this video in a scene that he shot with Belladonna, Calli Cox, and Dillon Day. Calli is getting married soon, she confides to her girl friend Bella that although the photo/video guy she hired is very good, his prices are a bit too high for her budget at the moment. Calli wants to go by his office and renegotiate the price, Bella offers to tag along, adding that she may be able to help …"The scene was intense, the talent very playful and I was lucky to get BellaDonna!" says Paulo.
Director Parker Schurman takes over the reins with a fetish scene starring Taylor St. Claire, Brittney Skye, and Marty Romano. Mr. Chris gives us a new look at a Filthy First Timer, Mad Maxxx, brings us a D.P with Brandi Lyons getting reamed, and includes Judy Star in a voyeuristic masturbation role. Yanni, brings up the rear with an extra steamy scene starring Judy Star and Brett Rockman.
Look for a release date of November 19, 2002 for "SODOMANIA .38 SPECIAL" .
INTERNALLY YOURS 3, which has already received rave reviews, and has been picked as Editors Choice in Adam Film World Magazine for February 2003, is called by Jeremy Stone "One of the best gonzo movies of the year, or any year!. It's Erotic Rating: "Brutally Volcanic!!!!" An all internal cumshot movie directed by well-known female director Mason and her directing cohort William H., this movie blazes a trail through the typical plethora of adult films on the market and guarantees to suck you into a place that you will not easily forget. INTERNALLY YOURS 3 stars Daisy, Aurora Snow, Judy Star, Fujiko Cano,Sophie Evans, TT Boy, Toni Ribas, Wesley Pipes, Devlin Weed, and Jay Ashley and is scheduled for a November 21 release date.
Rounding out the schedule, Toni Ribas brings us another chapter from his highly acclaimed series "HARDCORE INNOCENCE ". Toni, who has won several kudos from reviewers for LEG LOVE and EXXXPLOSIONS, will keep you busy in this next installment, Hardcore Innocence #6. This movie is explosive! Shot entirely on location on Ibiza, Toni brings you heavy sex, lots of sun, and his signature beautiful girls. The cast list includes Frederika, Anastasia, Jessica, Fabiola, Soffia, Sweet Treesa, Venus, Violet, Toni Ribas, David Perry, Mick Blue, Frank Gun, and Giuliano.
Look for a November 26 release date for HARDCORE INNOCENCE 6.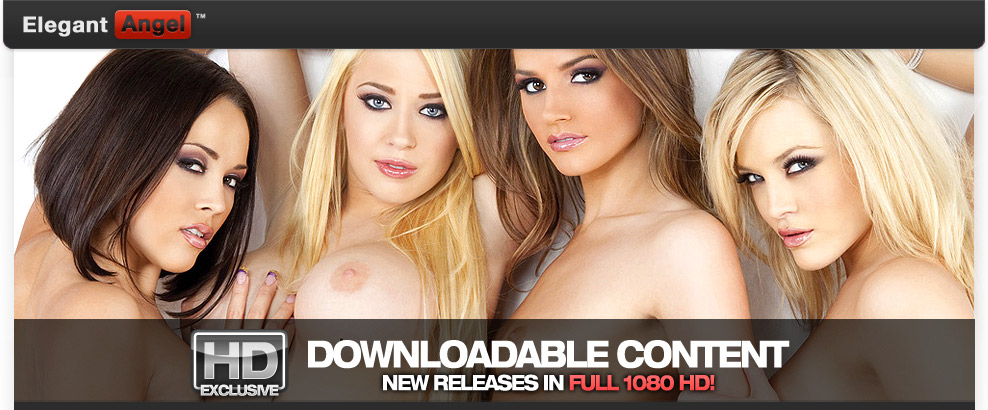 www.ElegantAngel.com