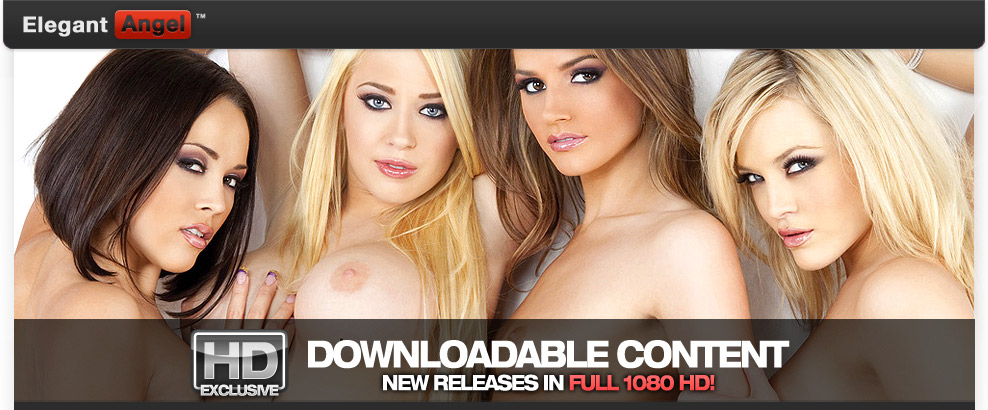 www.ElegantAngel.com

OVERALL RATING: 8

MOVIE TYPE:

130 Mins.

Elegant Angel

www.elegantangel.com

DIRECTOR: Juan Cuba

THEMES: Role Play, POV, Bondage

CONDOMS: No

2006

11/05

STARS: Michelle B, Joey, Kinzie Kenner, Kara Mynor, Julia Bond, Melissa Lauren, Memphis Monroe, Trina Michaels, Sierra Sinn, Courtney Simpson, Tiffany Taylor, Mysti May,
Face Blasters 3
REVIEW-
I have had some mixed feelings about the Juan Cuba movies. Sometimes it really feels like he's onto something and other times it's just more of the side show junk that everyone else shoots. I think the he has some talent and if he sticks with original stuff, then he'll be on the right track. Anyone can shoot side show sex. All you have to do is hand a girl enough money, tell her to bark like a seal and point the camera. That may work for a lot of people, but it isn't anything special. When Juan shoots that stuff I just kind of roll my eyes and wait around for the really good stuff. Thankfully he throws that in there as well and keeps me coming back for more. He's got a great cast for this movie and I'm hoping that we will get t see him at his very best.
Michelle B and Joey are sharing a special moment on the couch. When Michelle finds out that Joey has an ex con with a big dick staying at her place, she gets turned on. Jake Malone is the convict in question and he watches the two friends make out for a while. They make him talk a bit about his time in jail, but things don't really get interesting until the girls double up on his balls. They have fun playing with the older guy and Michelle turns in some really find cock sucking. Joey seems to be along for the ride for much of this and has a ways to go to match her friend's heat. Jade has the girls get on their knees and shoves their heads towards his body so that they take as much as possible. (Thankfully no stupid gagging until the very end.) He's got a big load saved up and shoots it all over their pretty faces. Not a bad start to the movie.
Juan goes out driving and picks up cutie Kinzie Kenner on the curb. He takes her back to his place where he has work for her to do. What is the job? Well first she has to change into her sexy little uniform and then the two grungy guys have to come in to show her how to what needs to be done. Kinzie is shy at first, but seems impressed when she gets a look at their cocks. I love the way this girl talks dirty. It doesn't feel as fake as it does with some other girls. Of course she falls into that quagging trap and pretty much ruins the heat she built up by jerking them and talking nasty. I don't car how cute a girl is, this stuff just kills it. Juan slaps her ass and that turns her on, but it doesn't help the camerawork. It has to be tough to hold a camera with one hand and spank with the other. The two guys shoot big loads on her face and she finger-feeds herself while cleaning up. The facial is awesome, but the throat noises killed the blowjob heat.
Juan catches Kara outside his house smoking. She is his daughter's friend and he threatens to tell her parents. They have a long conversation that is occasionally sexy, but it goes on a bit too long. Eventually Kara takes his cock out and we get a POV shot of the oral action. She keeps trying to convince him that his own daughter doesn't do nasty things, but Kara has clearly played backseat bobble head a few times. They move inside where she can stroke it and really get in there for some deep oral action. She stays in character well and is really quite cute. (No quagging to get in the way this time.) Juan gives her a break from sucking and watches her play with her pussy. This is a very sexy scene with a cute girl who sucks well, stays in character and wears a huge load on her nose and upper lip.
Julia Bond looks hot in a bikini and makes Brandon Iron a great offer. She wants to suck his cock and he is not about to send her away. Julia slowly works her mouth over the head and bobs up and down on the shaft. She is such a pretty girl that there is no way we can't love watching her inhale meat. Brandon has her sit on his face for a while and then hangs her head over the edge of the couch so she can really get it down her throat. I could do without the shots from under his balls, but we go from that angle to some nice eye contact. They get sidetracked a bit with foot fucking and some dirty footage where Brandon fucks her ass crack. He gets back to business in time to drip a thick wad right on her nose. Julia Bond is hot, period…exclamation point.
Melissa Lauren is a twisted bitch and that means that poor Memphis Monroe is in for some trouble. The blonde is bound and gagged in her lingerie. Apparently Memphis was a bitchy cheerleader in high school and Melissa is going to get even. She teases Memphis and plays with her. This is really sex tease and when the two guys finally come in, the tension is quite high. The guys feed her some dick and maul her big natural tits. Of course Melissa can't just sit around and let hard cocks go to waste. Instead she ruins the heat with the trained seal noises. Dammit, this was shaping up to be one of the hottest scenes I have seen in 06, but it just died. There is just no excuse for this. It isn't gagging for the sake of a rough sex scene, it is just that same old tired shit that everyone has the girls do. Memphis provides some heat though, letting them tit fuck her and then sharing a couple of loads with her slutty captor. This one starts and ends well, but the throat games have to go.
Trina Michaels crawls into the picture with her big tits hanging and swaying. She shows off her rack and her ass as the camera covers every inch of her flesh. The same two dudes who keep popping up are back and they go right for Trina's pussy. She takes turns on their cocks, stroking them into her mouth and flashing her pretty eyes to the camera. Cuba wastes a lot of time with ball sack shots before getting back up to where the straight guys can actually enjoy the view. When Trina really tries, she is able to take a lot of cock down her throat and doesn't need to quag to let us know that she is doing a good job. After tit fucking her for a bit, the guys have big loads that shoot all over her face. The hot streams hit and she takes it perfectly.
Courtney Simpson and Sierra Sinn decide to take a stroll into the local porn shop. The camera follows them around as they check out the racks and eventually make their way into a private booth. They make out and of course get caught back there. The manager pulls them out of the booth and has them share his cock for a while. Moving out into the store, the girls go back to back on this guy and Brandon Iron. No more hot head though. Now it's all about face grabbing and quagging. Courtney is a very hot girl who handles the action better than her skinny friend. She also takes a big load at the end. I love the set up on this one, but the sadly common side show shit just kill what should have been a real ball drainer.
Next up is Tiffany Taylor. She is a lovely brunette with great tits who doesn't even bother with any tease. Instead she just pulls Brandon's cock out of his pants and starts sucking. When she does the work, the action is outstanding so it is nice to see the skull yanking kept to a minimum. He has her dangle her tits over his lap before continuing to work it to the back of her throat. There is some footjob action for those of you who needed some of that. From there we're all over the map. There is some great hands-free blowjob footage, spanking, cheek fucking and even a bit of ball sucking. In the end the pretty brunette wears a cream moustache and is happy with what she has done.
Finally we get to Mysti May. She is hanging out by the pool when her step-dad comes out to scold her for being very naughty. She blew three guys from school when she thought the parental units were away. Jake promises not to tell her mom what he has seen if she promises to suck off three grown men. They get started without his friends and we can enjoy some POV blowjob footage. Juan and Brandon show up and this sexy little girl has to really work hard. They let her do the work when they aren't smacking that pretty face with their hard rods. There is also some rougher stuff for those who like that. Though this part bores me, the overall scene is fantastic. Mysti has great energy and plays the part of teen cock slut perfectly. She wears the loads of cream and has me believing that she loved the whole thing.
I really like a lot of what Juan is doing here. The set ups are often cute, sometimes funny and generally pretty sexy. We touch on a lot of different fantasies including the concerned parental thing, the sexy hitchhiker and of course, revenge on the bitchy cheerleader. The scenes without much of a set up are still pretty hot. Julia Bond is amazing as always. I wouldn't call this her best scene, but she is so hot that even on her worst day she is smoking. I loved the bondage wet up with Melissa and Memphis. Of course I love the idea behind it. Punishing the pretty cheerleader is a great idea, but the scene loses focus a bit. Melissa is such a strong performer that she over-shadows things way too much. The impact of the scene is hurt a bit by this aspect of the scene. Still, it is one of the best scenes of the movie. Overall there is a lot to be happy about with this movie. Cuba makes the most of his great cast and more than half of the sex is much better than the average stroke flick. I think that some of the fake gagging and side show sex may be falling out of favor and if that is the case, then we are going to see some really great stuff from this guy in the near future.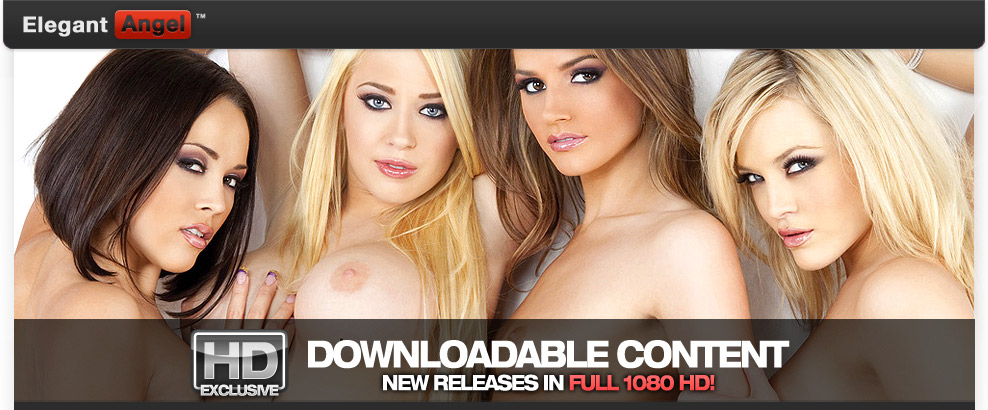 www.ElegantAngel.com