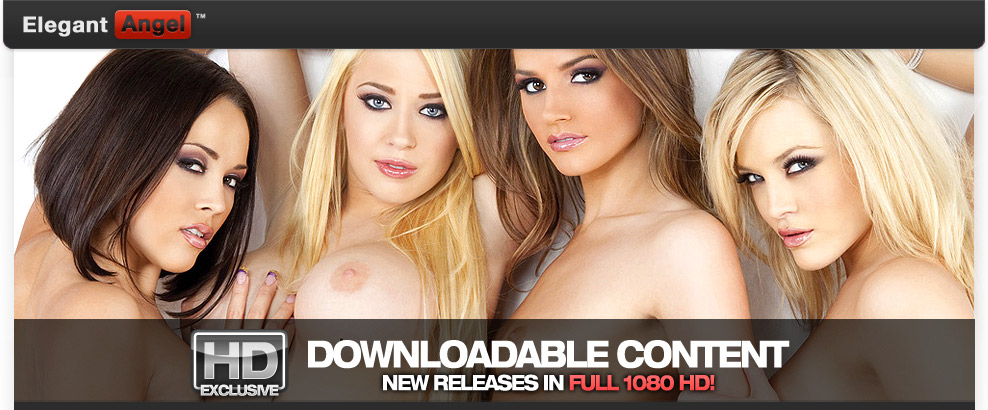 www.ElegantAngel.com
OVERALL RATING: 7
140 Mins.
DIRECTOR: Sean Michaels
Elegant Angel
THEMES: Oral Sex, Big Tits, Interracial Sex.
1998
STARS: India, Xtacee, Alex, Shanna McCullough, Agi, Ursula Moore, Sheila, Blair, Victoria, Gina Ryder, Amber, Bobbi Bliss, Kayla Keavage, Julian St. Jox, Santino Lee, Guy DiSilva and Sean Michaels.
REVIEW:
Mr. Sean Michaels, besides being one of the classiest individuals in all of porn, has been a successful actor and director for many, many years. His move earlier this year to Elegant Angel has allowed him to be featured as a front line film maker for one of the highest profile companies in all of porn. Has it changed him? So far, all I have seen is a tendency towards shooing more Euro-babes and what could be wrong with that? In this video, Sean brings his laid back style into a mix of American porn starlets and fine Euro-hotties. The result? Well, if I knew the result at this point, I wouldn't have to watch the video now would I? In fact, if I knew the result, I'd be at the track right now winning enough money to move to an island somewhere and enjoy my own Euro-hotties in the flesh. So, knowing only that this is Sean's twist on the ever popular oral sex theme, let's press on and hope the video doesn't suck. (Groan.)
Sean starts off big, and I mean literally, with Kayla Kleavage. She has some super huge hooters and is not at all shy about talking of her love for black cock. It's the size she says and the color contrast that so turn her on. Sean enters and Kayla drops right to her knees and literally starts worshipping his long, black pole. Kind of funny to see her holding one watermelon in her arm and talk about how huge his dick is. Huge hooters or not, this woman is quite a willing and skilled cock swallower, taking more than half of Sean's shaft down her throat. Sean has a new twist on the blowjob genre. He adds cunnilingus to the mix. Fear not, he only munches muff for a few minutes before Kayla sucks his cock and starts licking his asshole. If this is your thing, she gets her tongue in there pretty good. In the end, she has to go back to stroking and sucking like crazy to finally get her reward, a steaming hot load of liquid lust right on her face. (How tough is that going to be to get out of her hair?)
Shanna McCullough has a Russian playmate, Alex along for her oral sex experience. She the lovely porn vet goes down on her friend, a trio of well hung studs sit around and stroke their cocks to a ready sate. They use a dildo to bring each other off for the guys. The toy lights up, which is rather interesting. When they are done with their show two of the guys go over to lick up their cum while Santino Lee stays back to watch. His patience pays off, as he is the first to feel their mouths around his cock. This scene gets really strange here since that's all there is. The girls suck Santino for about a minute then all three guys blow loads on their faces. Good shots with some nice cum swapping, but I wanted to see Shanna suck some more dick.
Amber is as sexy blonde in a silk nightgown who gives Sean the cold shoulder at first. He holds his long cock in her face and she slowly turns away. After a few more tries, the finally opens her mouth and starts sucking. (No force here.) Once she gets going, Amber seems quite determined to give as much pleasure as she possible can. Great shots of her from behind as her pussy peeks out from underneath the nightie as she crouches on the couch to suck Sean off. Amber has a true love for sucking big cocks and happily slurps away on Sean's long stick. Happy to repay her efforts, Sean sucks on her asshole until it gleams, just dying to be filled. That will have to wait for a different video however, though Sean does allow her to get up in his lap for some furious rod riding. It may not follow the all oral theme, but an ass this nice is too good to pass up. This is some really well shot fucking, especially when she turns around and squat fucks him. Great legs on Amber. Sean delivers a rather nice facial, closing out a hot scene with a very exciting hosebeast.
Santino Lee takes over for Sean in the next scene and talk about good timing. He gets a shot at Xtacee and India, two of the hottest looking, wildest sucking black girls in porn today. India starts out sucking his balls while Xtacee takes his dick into her eager mouth. Though X seems to love the taste of cock, there is nothing quite like watching a face as pretty as India's stuffed with hard dick. The problem with this scene is how quickly it ends. I did like the way India has a big, dripping load of jizz running down her cheek for a while as they play at the end of the scene.
Sean comes back for a scene with a couple of girls who are not on the box or in the credits. While it makes a little tough to give Ids, I really don't think anyone is going to mind once they see these chicks sucking dick. It's a short, but well shot blowjob of two pretty white girls getting all the black dick they can handle until Sean leaves them with a load to share.
Julian St. Jox steps in next and hits the jackpot with little hottie Blair Segal. This cute little cocksucker stuffs her mouth full of black dick and won't let go of her liplock. Julian leans against the wall and lets her work her mouth magic on his cock until he can stand it no longer and has to taste that sweet little pookie. If you like watching guys eat pussy, this is about as long and well shot a hetero cunnilingus scene as you will find in porn. After a good cum, Blair gets back down on her knees to take a shot on the chin like a good little porn slutlet.
Bobbi Bliss has shown her oral skills in a few videos I have seen of late, so it's not that big a shock for me to see her take Sean all the way to the root with skilled sucking. Not a shock perhaps, but still a fantastic sight. While giving her throat a rest, Bobbi gives one Hell of a fine handjob as well. Is there anything little nugget can't do? Sean likes her so much he allows her to squat in his lap and fuck his spit slicked stick. So much for the oral sex theme of the vid, but I think watching Bobbi fucked doggy is compensation enough for breaking format. Bobbi's got on hot little bod on her and Sean enjoys it from all angles. She goes back to deep throating him to a nice, frothy popshot. Bobbi, you are welcome at the Casa de Pipe any time.
Victoria has just enough of an accent to sound as exotic as she looks. She actually kisses Sean for a while as she plays with his growing cock. When it is as hard as her hand can make it, Victoria drops to her knees and licks the entire length with her soft tongue. (Great eye contact here and this woman has a really pretty face.) Her long black gloves aid in the loving strokes she gives his shaft while her tiny mouth is stuffed with the first third of his cock. With that long, dark hair and big eyes, Victoria looks a little like Alex Dane. After a lengthy exchange of ass licking, Sean leaves a small, but sticky load on her open mouth.
To heat things up, Sean gets in the spa with three Euro-brunettes, Agi, Ursula and Sheila who all look alike and seem to share the same love for hard cock. Julian is there to help Guy DiSilva out, but this scene just never seems to get off the ground. In a video where there are so many fine looking women, these average looking ones, with their moderate sucking skills just don't make the grade.
Finally, Sean has Gina hot and ready for his cock. She watches as he jerks off for a while until she can stand it no longer and just have to have a taste of that for herself. From the look on her face, it is clear that this is a woman who loves the big chocolate stick in her mouth. She spins around into a 69 and moans loudly around his dick as she jerks it hard into her mouth. With a pussy as wet as her mouth, Gina easily takes Sean's dick inside of her. Gina has a great time on top of Sean bouncing, grinding and fucking him as hard as she possible can. In turn, Sean fucks her from behind until she has been drilled flat to the mattress. Well shot, high energy, interracial pairing, (With a condom.) ending with yet another shot of sticky semen shot across Gina's eager face.
While this is not your run of the mill oral sex tape, the central theme is on mouth to genital contact. (Which of course, is not actually sex according to defenders of a certain perjuoring disgrace to his Office and Country.) The scenes in this movie are a bit erratic with some of them standing head and shoulders above the rest. Amber and Bobbi are both incredible here. Their scenes alone make this movie worth watching. A few of the other scenes were just too short, but overall, the sexual heat is plenty high. Now, if I may make a personal request, I would like India, Amber and Blair as my own personal interns, I promise to be much nicer to everyone in 1999.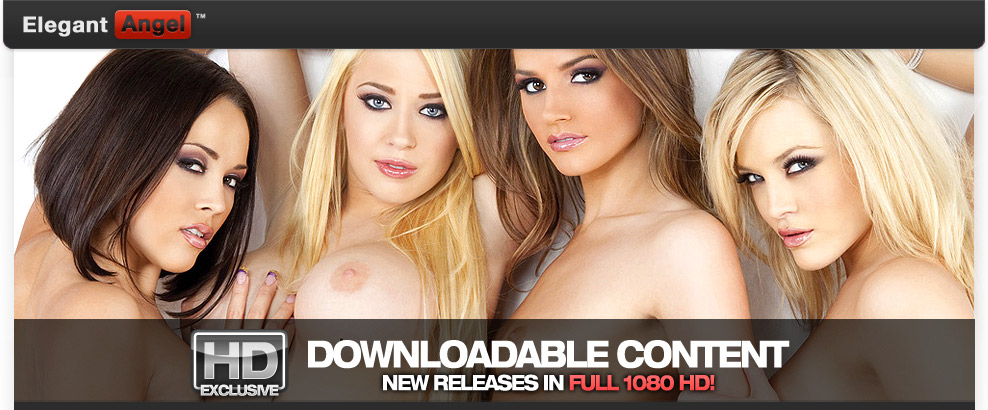 www.ElegantAngel.com
SEAN MICHAELS' BLOWN AWAY